How to optimize your YouTube workflow
Making quality YouTube videos is a tedious and labor intensive process.
If you can shave off an hour, you gained an hour to do other important things.
In this article: a list of best practices to make your YouTube videos in the quickest way possible.
Have a list with video topics
On my phone I have a list of video topics.
That list filled with video ideas and parts of scripts.

When you need an idea for your Friday video, it's most likely not to come to you.
Ideas come in a calm state when you do other things.
My most brilliant ideas came under the shower, on the toilet, in bed, while making dinner or while talking with a friend.

With a list of subjects you never run out of content ideas when you want to make a new video.
This relieves a tremendous amount of stress.


Work in advance
Continuity is important to grow a channel fast.
Having a video at least every week is a must.

Working on a video that releases that same week puts an enormous pressure on you as a creator.
One of the reasons I don't like vlogging is because of that.
What if you got sick? A dear family member dies? Or you are on holiday?

If you have made videos and uploaded them in advance, you just pick one and release it that week.
Having videos to choose from gives you the opportunity to apply a strategy, so you can mix up topics, so your subscribers won't get bored of a certain topic that you made several videos about.


Repurposing content
Repurposing is a fancy word for 'reusing' content, because that is what it actually is.
It's important to choose a focus platform like Instagram, Facebook or YouTube in my case.
I repurpose (re-edit) content for the other platforms.

You can also make text out of a YouTube video by transcribing your video or use the script you wrote for the video.
If you want to transcribe your video fast, use the auto generated closed captions of YouTube after uploading a video.
You can download a subtitle file and copy/paste the text from that file and correct it.
Use the transcription or script for blog content or an ebook.



I reuse YouTube scripts for two websites:

The website for the YouTube channel (where I also sell t-shirts and ebooks).
I post the video on my website with a short text description about the video.
This makes the video discoverable for Google.
Sprinkle in some keywords here and there and you are Googles best friend.
YouTube rewards sending people to YouTube from external sources.

The courses site (where is sell the t-shirts, ebooks and courses).
I post an adjusted version of the entire video script to the site as a blog.
Make sure that you do not publish the same text as on the site for the YouTube channel, because Google punishes you (in ranking) for duplicating content.

This makes the same topic discoverable by Google, but this time with a whole other purpose.
Google rewards websites with frequently fresh content by increasing the ranking.
I hope that people search for topics on Google and buy my courses.


Splitting videos on big topics
Sometimes I make 2 versions of a video: a long one and a short one.
Or I make a big long video and I make a separate (micro) videos for every single topic in that video.
The last thing makes it possible to target search queries specifically on that topic, that otherwise would have been lost in the masses.
If you learn to master this, you'll start thinking in a different way about making content.

I'm going to illustrate what I mean.
When you want to do a top 10 on the best games of this year, you need to realize that that is a lot of work.
Most time is going to be spent probably in capturing game footage, because you need to capture footage of you playing every single game.
Doing a top 10 this way is highly inefficient.



What is more efficient?

Do a 'lets play' of every game in separate videos (now you have the game footage). That is ten videos already.
Make a review of every single game in separate videos. That is another ten videos.
Now make your top 10 video. You have all the content you created before (text + video).
Instead of just one video, you have now twenty-one videos (10 + 10 + 1), with only half the work you normally would have per video.

You spend less time on research and compiling the content, because you only have to do it once.
Then make as many video branches of that topic in as many different formats as possible.
After the videos are edited, use the text of the game reviews on your website, so it can be found by Google.


Teasers on YouTube
YouTube can be the perfect platform to promote your product.
You can give value to viewers by solving their problem with your product.

If you make an online video course, you can use parts of your course on YouTube as teasers for your course.
You already made the content for the course, you only have to repurpose it for YouTube so it can be found on the topic.
People know exactly what they can expect when they buy your course, another advantage of YouTube teasers.

You can use teasers, but you still need to provide value for the viewer in your teaser.
It's fine to give a basic overview that can solve a viewer's problem, but you need to actually solve the problem you are teasing in the video.

Don't hide the actual solution behind a pay wall.
With a valuable solution for the viewers problem, you displayed authority on the subject, if the viewer wants more detailed information, they can buy your product.


Focus on video goals
It's wise to focus a video to a certain goal, besides delivering value about the topic.
A couple of goals could be:

gaining subscribers
increase watch time
increase viewing sessions (people watching more than one of your videos)
gaining additions to your email list
sell your (digital) product
spark engagement

You can have multiple goals, but not more than three, because it will impact your effectiveness.
You can focus on the goal by doing a CTA (ask people to subscribe, buy the ebook etc.).


Reupload old content
Some videos are a hit, some not.
But there are videos you expect to do well, and if they don't, it breaks your heart.
If I think a video is solid, I will re-release the video a year later.

Maybe I wasn't at the top of my game to promote the video, or my audience wasn't ready yet.
Try again, but with a different thumbnail, title and description.
Most subscribers don't know your entire video library by heart and I noticed that not a lot of viewers will notice the re-release.

I've had success with this method.
It even gave me some slack during a period that I needed some time off from YouTube to be able to do other stuff, like writing a book about YouTube for example.
You need to keep releasing content on your channel consistently.


Stock library
Make a directory on your computer with your most used sources as a stock library.
With stock library I mean photos, videos, sounds, music, titles etc. that you often use in your videos.

This way you don't have to hunt down the most used content every single time, because it is conveniently stored in one handy place.
In the stock library I have also stored all the music I often use in my videos.
Every time I need a song I go hunting in the music folder instead of searching online, the same for the sound effects.

When I worked for the local television station we had stock footage for all the important buildings, places and people in town (city hall, the fountain, town square, train station, the mayor etc.).

When there was news about the train station, we only had to dig up the footage of the train station instead of packing the camera, checking the batteries, take the camera stand, going to the city center, park the car, walk to the station, film, pack up, walk back and taking the car back.
The same applies to vlogs of course.


Batch content
Often I work on a couple of videos at the same time.
I write a couple of different scripts in a batch and I batch record multiple videos at the same time.
That means that I only have to set the camera once, the lighting once, get the camera stand once, hang the green screen once etc.

Sometimes I have big projects that I make multiple videos about.
Those topics take me 2-4 weeks to make, but I have 10 videos that I can release over the next months while I work on other video projects.

There are weeks that I don't shoot a video (just editing or just doing research for example), or go on holiday.
Still, ever week there is a fresh new video on the channel.


Editing template
In music production software you can save templates to start a new project with, just like saving certain presets.
That is not a common in video editing software, but I do have a project (which serves as my template) I open always before starting a new edit.
I select all clips, copy all clips, create a new project and paste all the clips in the timeline.

I have in there:

clips with my most used titles
most used b-roll
2 color graded clip so I can copy/paste the color grading effect on every single clip of my new video. I pick the color grading most suited for the footage.
most used end screens
bumper

When I pasted the template items on my timeline I start to add the footage right after the template items.
This way all the template items are at the beginning of my timeline.

When I export the video I sometimes forget to remove those template items.
That's why I have them at the beginning of the video (instead of the end), when I check the video it's the first thing I see.


Learn your shortcut keys
Editing is a time consuming process which you can shorten by using shortcut keys on your keyboard.
There are also editing controllers and editing keyboards with colored keys for the shortcuts.

Using the double speed feature is useful for a rough edit of the footage.
With double speed you can still understand what is said in the video, is just saves you time compared to single speed.


Always check before you upload
After uploading a couple of mistakes to YouTube, I force myself to watch the video from start to finish before I upload it to YouTube.
You have seen your own edit too many times, so I watch preferably after a break or a good night sleep, so you see your edit with fresh eyes.

It works best to see the rendered video outside of your editing software, like video player software.
This way you are more detached from your edit and can have a bit of the viewers experience.
One of the hardest mistakes to spot is footage that is twice in a video, you have just seen it too many times.

On more than one occasion I caught a mistake before the upload.
I can fix a mistake immediately without having to wait for the video upload to finish.


Keep track of the video progress
When you make one video every week and upload it the same week, you probably keep track of the video production stages in your head to know where you are in the process.
In this article I talk about making videos in batches to save time.

Working on multiple videos at once saves time, but it makes it also harder to keep track of the status of a project.
This is especially true when you work with multiple people at multiple projects at the same time.

I made a checklist with all the video stages of a project in my spreadsheet program.
This spreadsheet helps me to keep my head in the game for multiple projects.

You can download this spread for free. https://www.socialvideoplaza.com/book-tube-claim-bonus


Keep your source files
I talked in this article about repurposing and reusing content.
You can render out your video, upload it to YouTube and delete it to save space on your computer.
From experience I can say, it is wise to keep your source files for the same reasons as having a stock library.
If you need to use the material (or parts of the material) again, you don't have to recreate it, this saves you precious time.

For example:
For my gaming channel I have compiled a library of screen captures of all the games.
If I need footage for a game, I drag it into my video editing software and I'm done.
Otherwise I have to recapture the footage, which can take up multiple hours.

Another example:
I created a schematic for a video about song structure.
I've deleted the graphic because the project was finished.
Later I needed the graphic for a thumbnail and two other videos.
Aaargh!

Since then, I keep everything from the project in my project folder (my script files, thumbnail source files, freebees etc).

Keeping every video source file however is undoable in terms of storage space.
I also don't need all my talking screw-ups from a year ago.

So I make two edits per video.
One edit that is meant for YouTube, I render it out and upload it to YouTube.
The other is the "raw" version.

This raw version is edited and color graded, but has no B-roll on top of the A-roll footage, no music, no watermarks and no titles.
All the B-roll footage I drag to the end of the timeline, so I have it all still in one video file if I ever need it.

B-roll photos I can save in the project folder, they don't take up as much space.
I render out the raw version in full lossless quality (422 ProRes).
This raw version contains everything I need to recreate the YouTube video if I need to, but only in a fraction of the editing time that it took me to create the original.

Reusing parts of that video (or re-editing) is easy because I have no music, no watermarks or B-roll to restrict me in cutting in the footage in any way.
I keep both versions of the video on a NAS.
When you are serious about YouTube and want to take it to the next level, take a look at my video training program: Viral Strategy.
The program takes you step-by-step through the process of getting views, subscribers and going viral.

For new creators I included a module that guides you step-by-step through the process of starting, creating and setting up a YouTube channel.
Share this article
If you took value from this article, please share it on social media.


Website url:

Author
Dexxter Clark
YouTube consultant
Read more about the author
Book a YouTube consultation
Worth reading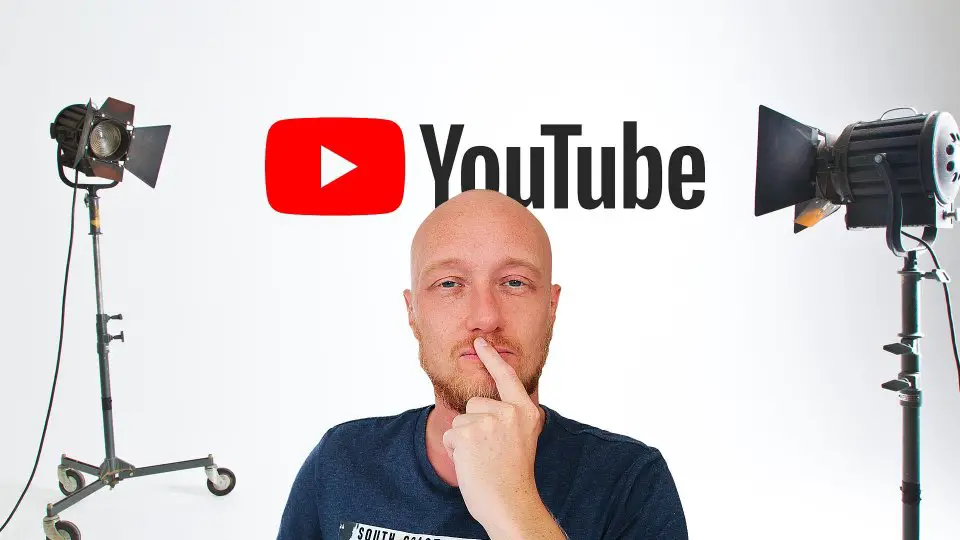 Absolutely not! 2023 is perfect to start a new YouTube channel. In this article I tell you exactly why. You might think that YouTube is ...
Read article