#1 mistakes new youtubers make – that KILL growth
I look at a lot of beginner YouTube channels from my clients.
I see patterns emerge of creators often making the same mistakes.
I hope that I can prevent you from making these Youtube beginner mistakes in this article, so you get a quick start on YouTube.
This might seem like boring marketing mumbo-jumbo (it is), but it is so incredibly important.
Decide what your ideal viewer is:

Age
Geographic location
Gender
Financial situation (poor/rich/middle class)
Family situation
Professional situation
…
The more specific you are, the better you can make content for your ideal viewer.
Your ideal viewer can identify themselves with your content and is far mor likely to subscribe.
I read a quote once that got stuck in my head:
"If you want to appeal to everyone, you will appeal to no one."

For example:
I defined my target audience for my DJ channel as:
32 years, male, Europe, 2 kids + wife, working and finally want to make it as a music producer in the late hours.

I defined my target audience for Social Video Plaza as:
32 years, make Europe, 2 kids + wife, failed at a business once, poor, totally determined to make it now with YouTube.



What is the goal of your channel?

Promote yourself as an artist?
Become famous?
Support/promote your existing business?
Sell courses?
When you know this, you can make videos that support this goal.
If you don't do this, it is just a tremendous waste of time.

Your target audience must know what they are going to get, otherwise they won't subscribe.



Ask yourself the question: what kind of content are potential subscribers subscribing to?

Tutorials?
Political opinions?
Music videos?
Art videos?
What is the niche of your channel?
Cars, plants, video editing?

When you start out, you might need some room to experiment with different video types.
No problem, but after 10 or 20 videos, you need to make a decision.

Potential viewers want to know what they are getting into when they subscribe.

For example:
On my Social Video Plaza channel I was clear from the start what the channel was about: tutorials about starting YouTube.
The first video was "how to start a YouTube channel for beginners", which says everything about the whole channel.
When you were the first to see my channel, you saw only one video that told everything you needed to know about the channel to subscribe.

Tied to that is: choosing a niche that is too competitive.
Music channels, cooking, gaming, making money, etc … (see my article about low competition channel niches).

I don't say that you can't succeed in a competitive niche, but in a smaller niche you can grow like crazy and you have more room to experiment and more room for errors.



Unless you have a learn-a language channel, make all your videos in one language.
Potential subscribers generally speak only one language, they need to know what they are going to get when they subscribe.
Before you make videos, you need to research the viability of a topic.
How much competition is there? Can I rank?
Is there interest in this video topic?

A lot of beginner creators just make videos without doing any research.
This is a total waste of time.

The trick with YouTube is, you need to make videos that are fun to make AND that viewers are interested in.
If nobody is interested or your competition is too strong, your video will get no views.



6. What makes you unique?
What do you bring to the table that is unique?
You have to ask yourself the question: why do people want to subscribe to me?
If you can't answer that, potential also subscribers can't.
Why would potential subscribers then subscribe to you instead of your competition?

For example:
For Social Video Plaza I defined this as:
fun, well researched videos, unique/not repeating the gurus
Your success is determined by how helpful you are to other people.
It is not about you, it is about the value you can bring to the viewer.
People subscribe because they think you can be useful to them.

For example:
Intros too long, creators talking about themselves, creators putting fluff in videos, etc etc.



A lot of creators don't want to show their face, or even want to use in their voice in YouTube videos.
The problem with this is, that it is harder to establish a personal connection with your viewers.

As humans we want to make a connection and look people in the eye so we can judge if we can trust someone.
When you don't use your face or use your voice, you take away a big part of the trust factor and a reason to subscribe.

Personally I never watch videos were creators don't show their face.

I'm not saying that you can't be successful with a no-face no-voice channel.
But YouTube is hard enough already as is, why do you want to make it even harder?



9. Not looking at your YouTube Analytics
I get that YouTube Analytics can be quite overwhelming as a beginner, but it is a sea of valuable information to shorten your start-up time on YouTube.

If you don't feel liking diving into Analytics, at least look at your audience retention graph.
Your audience retention graph is by far the most important metric there is.
See if you can spot commonalities in points where people drop off, learn from it and do it better next time.

If you want some help with YouTube Analytics, watch my YouTube Analytics 101 video on YouTube.

10. Storytelling
If you have a vlog and wonder why nobody watches it, it could be that your title and thumbnail are not enticing enough, but I think that your problem is in the lack of Audience Retention (this is why Analytics are so important).

Why is your audience retention bad?
Probably because of the lack of story-telling.
You are likely giving a list of facts, but there is nothing to look forward to towards the end of your vlog.
Those little things like: "putting on your shoes", "opening the fridge" or "opening your closet" are only important when they contribute to a larger story.
But when you only show the little things, they have no meaning.

A proper story has a begin, middle and ending.
In the beginning a problem or dilemma is introduced.
That is spun out and exaggerated in the middle.
And in the end that problem is solved or not.
This is how books are written and Hollywood movies are made.

I f you like to know more, check out my article on storytelling on YouTube.



11. not enough videos on the channel
Some creators put 2 videos on their channel and start to wonder why they don't get views.

Look at this from the perspective of a potential subscriber:
Why would you subscribe to a beginner with only 2 videos?
You wouldn't!

If viewers discover your content, make sure they have something to watch next, next, next and next.
This is a great signal to YouTube that when viewers click on one of your videos, they watch more.
This increases session watch time and promotion by the algorithm.

I would highly highly recommend you to check out my complete beginners tutorial for 2023 for more tips and tricks to get a quick start on YouTube.

When you are serious about YouTube and want to take it to the next level, take a look at my video training program: Viral Strategy.
The program takes you step-by-step through the process of getting views, subscribers and going viral.

For new creators I included a module that guides you step-by-step through the process of starting, creating and setting up a YouTube channel.
Share this article
If you took value from this article, please share it on social media.


Website url:

Author
Dexxter Clark
YouTube consultant
Read more about the author
Book a YouTube consultation
Worth reading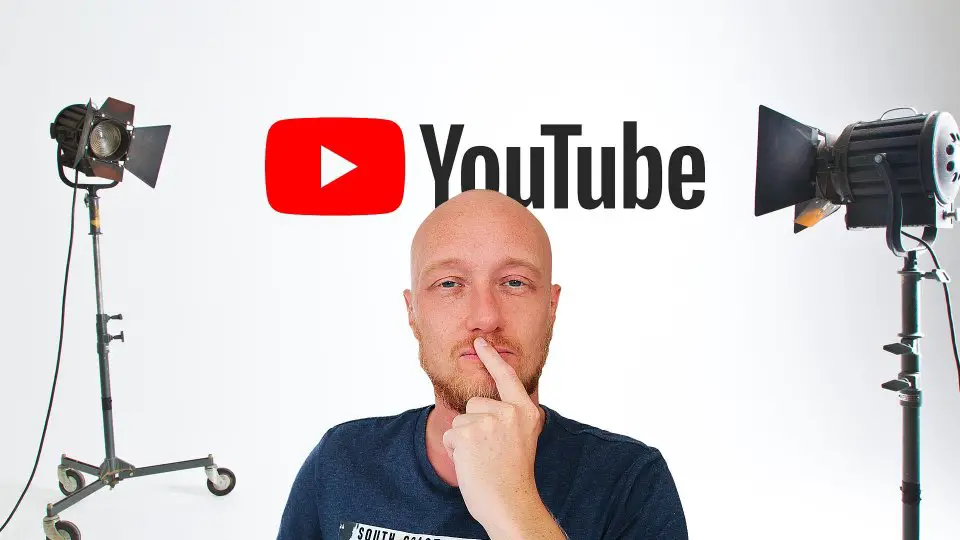 Absolutely not! 2023 is perfect to start a new YouTube channel. In this article I tell you exactly why. You might think that YouTube is ...
Read article