The e-book about the radical new and different approach to
starting a YouTube channel in 2022.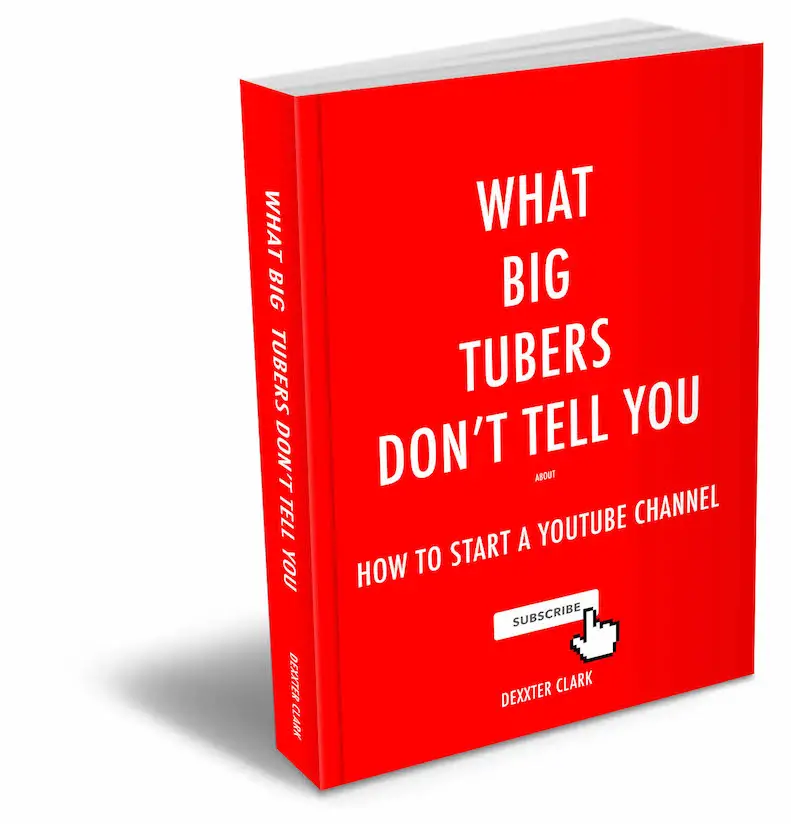 Who this ebook is for
"What big Tubers don't tell you" is a goldmine for those who are thinking to start, starting or want to jumpstart their YouTube career as fast as possible.
Maybe you ask yourself: "why does nobody watch my videos?", "That channel grows and I don't, Why?" or maybe you feel stuck and just need a push in the back.
I've been there, it is so frustrating!
If you are thinking about quitting, please don't, there is another way!

This ebook is only available in English.
Introductory Rate
€29.99*
Normal price
€24.99*
17 hour(s) left, only
€13.99*
Use promo code (

wbt263

) at Check Out

* excluding taxes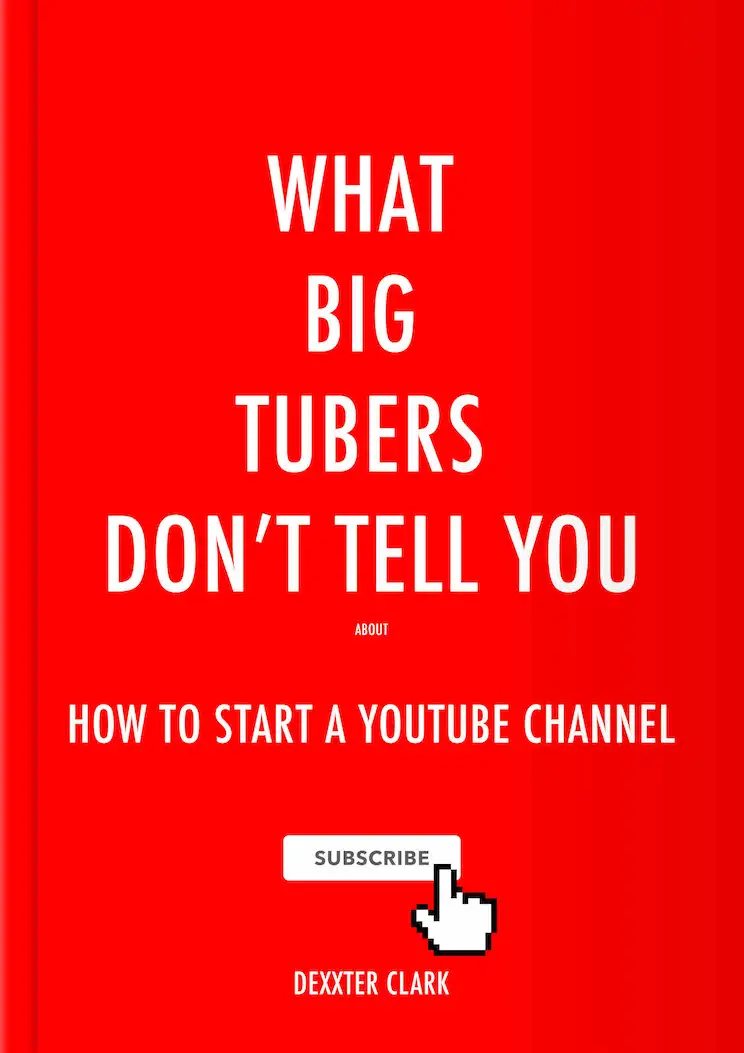 This book answers the following questions in 100+ pages:
How to make (more) money on YouTube?
How to get more views on YouTube?
How to get more subscribers on YouTube?
How to grow on YouTube?
How to make a business out of YouTube?
What is the formula for going viral?
How often should you upload?
What is the ideal video length?
What equipment do you need?
What type of content works?
How to work with and understand the algorithms?
Buy via this site and get ALL these Bonus features FREE
Bonus #1:

A/B test statistics
(€12 value)
Bonus #2:
YouTube video script template
(€26 value)
Bonus #3:
Example script YouTube video
(priceless)
Bonus #4:
Take list
(€6 value)
Bonus #5:

Workflow checklist
(€29 value)
Bonus #6:
Channel growth checklist
(€14 value)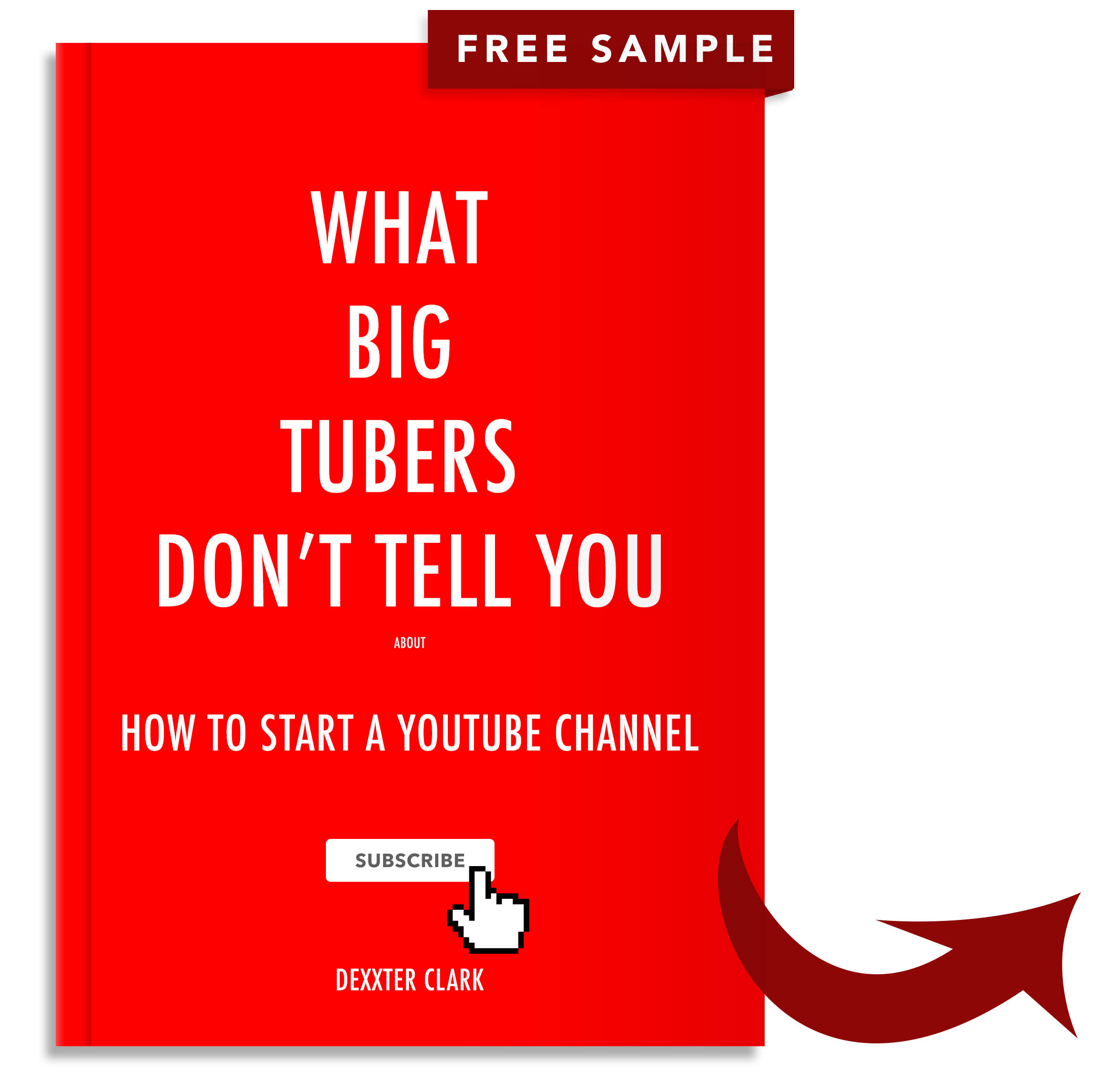 Download free sample
Where should I send your free download?


What buyers said about the book
Martin Twycross Medium & Teacher
​Dexxter's book is amazing - so much content

Karen R.
Thank you for your great teaching and ebook. With kind regards,
Karen

Carl L.
Dear Dexxter Clark,
I wanted to personally thank you for the time you put into your Ebook you offered thru Youtube.
I found it very informative and as like you , " I WISH I WOULD HAD FOUND THIS MUCH EARLIER."
It was very informative and I loved the Ebook.

Thomas Craig Galloway
Hi Dexter , I am one of your subscribers I have also purchased your excellent e book and also have had you review my YouTube channel .
I am reaching out to thank you for your advise and for the info in your book that has been so helpful to me .
Using your advice I've changed my channel art ,YouTube thumbnails and other things like titles and descriptions and on some occasions I'm the no 1 video now on YouTube search and Google search.

Beyond the Alchemy
Thanks brother. The book is awesome. I highly recommend it to all! I read it over a couple times.