How does YouTube notifications work for creators?
YouTube has a notification algorithm to notify viewers of a new video on their favorite channels.
This can be the channels you're subscribed to, but also channels you watch a lot (but are not subscribed to).
What kind of notifications are there? When does a viewer see my notification? Do you get notified when a viewer subscribes? Can I see who my subscribers are on YouTube? How do I stop YouTube notifications from uploading?
In this article I answer those questions.

In order to receive those notifications, subscribers need to activate notifications explicitly by clicking the bell icon next to the subscribe button on the video watch page.


What does personalized notifications mean on YouTube?
There are three notification states:
all: the viewer receives every notification of the channel (I didn't experience that to work properly)
personalized: YouTube makes a selection of your subscriptions to notify the viewer about.
none: subscribed to a channel without notifications
Three notifications per day
As a creator you get a quota of 3 notifications per day.
So if you upload 6 videos a day, only 3 notifications are sent out to subscribers.

In the video editor in YouTube Studio is an option "notification to subscribers".
If you uncheck that box, no notifications will be sent.

Not sending notifications can be handy in a couple of scenarios:
If you upload 6 videos a day, then you can pick the 3 notifications you want to send to viewers
Sometimes you publish a video that you don't want your viewers to see, for example:
you made two versions of one video, but your subscribers only need to see one.
I sometimes cut up a larger video into smaller videos.

I don't want to notify my subscribers of every video (after all, it's double content and I don't want them to skip my notifications).

Cutting up a video has a couple of advantages:
I can target a specific search keyword in every video, that otherwise would be lost
I can make multiple videos about one topic, so I have a higher chance to be found.
For example: I made several tutorials of one DJ player about individual topics and one big video with all topics about the machine.

I supply in both needs with the same material.

People are searching for a specific solution for their problem, if they encounter a 1 hour video and have to find in the video what they are looking for, they might not find it.
They might also be inclined not to click on the video in the first place when they see the video length (and rather click on another video that will answer it their question directly).
Viewers skipping notifications
Be aware that if subscribers skip a video notification, they might not be notified in the future.
How tolerant the notification algorithm is, depends on the channel authority.
If you skip a video notification of a small creator with 1000 watch time minutes, you will never be notified again, but when you skip 50 notifications of a channel with 100 billion watch time minutes, you will be notified until the hereafter.

Skipping a notification is seen by the promotional algorithms (suggested, home, search etc) as a bad video.
After all, your subscribers aren't interested in your video, why should the algorithm promote the video to non-fans if even your fans aren't interested.
Use your notifications wisely.

A notification is send to viewers when you change the state of the video to "public" (directly or scheduled).
When you change the state of a video to "private" after it was "public", the notification will refer to a non existing video.
You get only one notification per video.
If you flick the switch from "public" to "private" and back again to "public", the notification is only sent the first time the video was public (not the second).


Supertip
Do not publish exactly on the hour.
Do it on 5:15 PM instead of 5:00 PM sharp.
Every creator publishes exactly on the hour, so your notification may get buried between 20 or 50 other notifications.
Your subscribers may not even see your notification.

The promotional algorithms see a subscriber not reacting to a notification as a subscriber skipping a video
The reason why I say 5:15 PM (and not 5:30 or 5:45) is because the YouTube notification system on the website, puts the newest notification on top (and a lot of phones and email programs work the same way).
If other creators publish at 5:00 PM sharp, your notification goes on top for 45 minutes before the next round at 6:00 PM.
In other words, your notification is more likely to be seen.


Where are YouTube notifications sent to?
Notifications can be sent to:
your phone by the YouTube App (users need to allow phone notifications on their device explicitly)
online via YouTube.com site
via email
In YouTube Analytics you can see how many subscribers have enabled notifications and how many subscribers actually react on a notification.
Can you see how many subscribers enabled notifications?
Absolutely!
Go to YouTube Studio
Go to Analytics
Go to tab: "Audience"
There is a card labeled: "Subscriber bell notifications"
There are two metrics you can see:
Subscribers who turned on `All notifications` for your channel
Subscribers who turned on `All notifications` for your channel and enabled YouTube notifications (in the YouTube app on their phone)
Do YouTubers get notified when you subscribe?
Yes and no :)
Small channel creators do, big channels don't.
I didn't exactly notice where the limit is, but I think the notification limit is about 500 subscribers.
Notifications can come via the YouTube notifications on the site and via email.
YouTubers can see a username and avatar, but nothing more than that.


Can I see who my subscribers are on YouTube?
Yes and no :)
In the old version of YouTube Studio you could.
You could see the username, avatar, when they subscribed, the amount of subscribers they have and their socials.

How do I stop YouTube notifications from uploading?
To prevent subscribers from getting a notification of your video:
Go to YouTube Studio
Upload a video (as "private")
Go to the video detail page of the video you uploaded
Go to tab: "More options"
Uncheck: "Publish to the Subscriptions feed and allow notifications to subscribers"
When you release the video as "public", subscribers won't get a notification

When you are serious about YouTube and want to take it to the next level, take a look at my video training program: Viral Strategy.
The program takes you step-by-step through the process of getting views, subscribers and going viral.

For new creators I included a module that guides you step-by-step through the process of starting, creating and setting up a YouTube channel.
Worth reading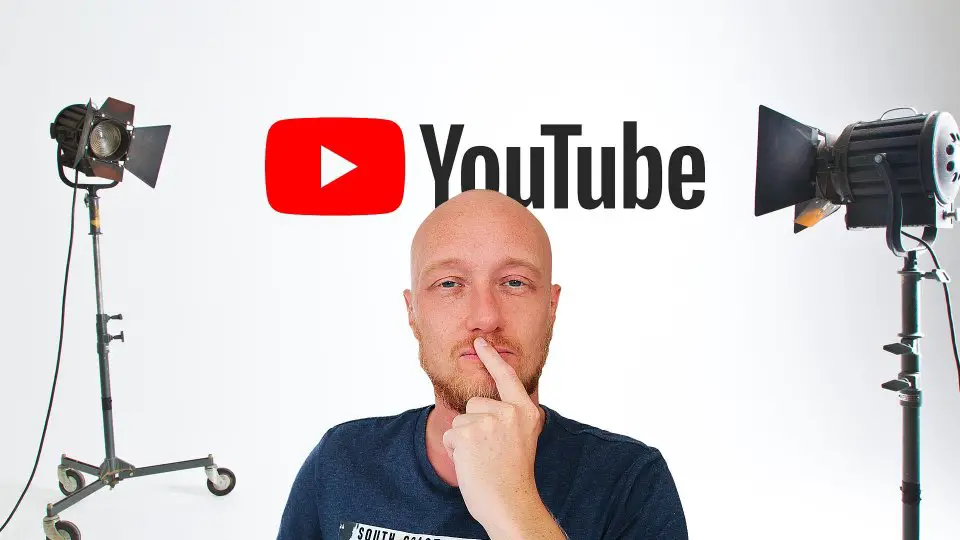 Absolutely not! 2024 is perfect to start a new YouTube channel. In this article I tell you exactly why. You might think that YouTube is ...
Read article