Best YouTube channel name ideas 2024 (+ lists)
In this article 5 actionable steps way to find an amazing YouTube channel name AND a list of 500+ cool channel names up for grabs.
Also ideas, tips, suggestions and options to pick a cool unique YouTube channel name yourself in niches like couples, gaming, food, education and vlog channels.

What is a good YouTube channel name?
By now you probably googled your way to tens (if not hundreds) of websites with tips on how to choose a proper YouTube channel name.
The problem however is, the tips are basically all the same and help you absolutely no further whatsoever.
Those pages are perfectly fine in telling you what your YouTube channel name should and shouldn`t be, but you already know that because you are perfectly capable of deciding what is and isn't a good YouTube channel name.

Most websites skip a few steps, the most important ones.
You need ideas or a process to come up with channel name ideas!
So in this article I want to take a different approach, the creative approach to get enough ideas for YouTube channel names, so you can find one that isn't taken.


Do YouTube channel names matter?
Yes they do.

Why are YouTube channel names important?
For three reasons:

1. Identify who you are
If you are a brand, choose your brand name.
Or choose a name,topic, thing or emotion that associates you with your brand.

2. A good channel name can encourage people to subscribe
A good channel name is descriptive and captures the content of a YouTube channel.
Preferably your channel name is easy to remember.
Preferably your YouTube channel name sparks curiosity, so people want to subscribe.
Viewers see your comments on other YouTube videos.
Viewers see also your channel name in the YouTube search engine.

3. A good channel name increases your discoverability in the YouTube search engine
If people search information about music production, they probably type in "music production".
Or maybe even more specific: "music production channel".
If your channel name has the search term in the name, you have a bigger chance of popping up high in the search results.
Not only your channel, but also your videos will pop up.

If you want help with picking a good YouTube channel name, read on.


Most used YouTube channel names
The most used channel names in order of recommendation are:
| Type | Example | notes |
| --- | --- | --- |
| Brand | Cole's Cola | Recommended to build brand awareness, otherwise choose descriptive. |
| Descriptive | Puppet sock adventures | Recommended.
People know exactly what they get when they subscribe. |
| Name | Geoffrey Clooney | Not recommended, unless you are a celebrity or people are actually searching for your name.
In all other circumstances your name says nothing about your channel. |
I am a huge fan of descriptive channel names, especially when you have a brand new YouTube channel.
"Josh Hendrix" says nothing about your video content.

If you do want to use your name, use it in combination with a description:
"Josh Hendrix gaming" has your name and type of content in your channel name.
Leave no confusion for the viewer to what your channel is about, so it is easier for the viewer to decide to subscribe.

For vlogging channel, it is really common to choose your name as your YouTube channel name.
I still recommend to target it more specific to the goal(s) of the content.
If your goal is to make people laugh "fun with Josh Hamilton" is a good title, instead of just "Josh Hamilton".
If my goal for example is to give people a positive feeling, when I have an informative YouTube channel about websites, "The bright site of life" would be a good name.

A vlogging channel name called "my life" is too broad and general.
Why would people care about your life?
Same with "my take on [topic]"
Why would people care about your opinion?
Give viewers a reason to watch or follow you.
"The bright site of life" gives a reason to watch and follow.

"The life of a procrastinator" says something about your personality.
A lot of people can identity, which makes you instantly more likable.

Specific ideas for vlogging channels later in this article.

Don't get me wrong, you will get there with a non-descriptive YouTube channel name.
But why don't you want to stack the odds in your favor?


Steps to choose a great YouTube channel name
1. Don't wait for an idea
Before we start, if you think you have to wait for a good channel name before you can start with YouTube, you are wrong!
Just go with a temporary alias (or your real name) for now, like "Dexxter's Channel".

Start making videos right away and choose a good channel name later.
You are able to change your YouTube channel if you want to.
Just hold off on choosing your personal url slug for a while, so you choose https://youtube.com/dexxterclark over https://www.youtube.com/channel/UCVQcskev6BC9LfdOTUCehdw/


2. Write down topics associated with your channel
Write down a list of all the topics associated with the video you (want to) make, your keywords.
Don't think in terms of channel good (or bad) YouTube channel names, think in terms of topics.
This is the brainstorm part of the process where there is no place for negativity, because is blocks the creative flow.
The creative juices need to be flowing and later we are going to filter the good from the bad.

Also think of words that are synonyms of each of other.
The word "course" has somewhat the same meaning as "tutorial", "school", "learning" or "masterclass".

The trick is to get as many as you can: 100, 200, 500 … the more you have, the more you have to choose from later.
Don't try to do this in ten minutes, do this over the course of a week.

For example, for my music production YouTube channel, it would be:
music producer, music producer, producing music, making music, DAW, course, tutorial, learning, school, learning, music making software, plugins, compressor, side chaining, wave forms, sound, music, noise, white noise, gate, fade, pop, click, kick, topkick, bass, mix, mixing, LFO, envelope, equipment, gear, fader, bit, sample, samples, samplerate … etc
These are only the ones I came up with in ten minutes :)

The funny thing is… these are search terms you can use in your YouTube videos and channel description.
So sitting down to get this right, is actually a double edged sword.


3. Mix and match ideas + channel name list
Now we are going to do the fun part: actually making the channel name.
Take the list you have made in the previous step and try if they make sense when you combine the keywords.
For my music production channel for example: "noise gate" is a good fit, but "white noise DAW" not-so-much.
Write down all the combinations that fit.

Again, we need as many possible combinations for later.
Don't apply a heavy filter, only see if they linguistically make sense.
The creative juices need to keep flowing.

Take a couple of minutes a day over the course of a week.
The funny thing is, throughout the week you will come up with more combinations and maybe even extra keywords you never thought of in step two.
All new ideas are welcome, write them down as well.

To make your life a bit easier I've assembled a list with extra "paste" words.
Combine these words with the ideas you came up with in step two.

Here is a YouTube channel name list for ideas:

... channel
… tube
... video
… cast
... net
… hub
... point
... strategy
... factor
... report
... plaza
... wise
… direct
... place
… town
... ready
.... myth
… cloud
… gods
… fan(s)
… chasers
… artist
chasing …
wild …
… friends
battle of the …
… battle
before …
after …
devine …
generation …
… fans
… reputation
… boss
… identity
the way of (the) …
… devil(s)
… gone mad
… gone wild
… team
team …
… fest
sweet …
… legend(s)
.... finders
.... brothers/sisters/siblings
… boys/girls
… men/women
... crazy
... stars
… masters
… revolution / evolution
… tutorials
learning …
… school
… college
… for beginners
… for noobs
… software
… magic
magic …
amazing …
wonderful …
top …
favorite …
… experts
… resource
… equipment
… gear
… chronicle
… freedom
… planet
… world
… land
…. nation
… valley
… city
… center
… shack
… wall
… stop
… shop
… studio
… perks
… story
… mountain
… collector(s)
… bashers
… smashers
… busters
… changers
… chasers
… plan
… tricks / tricksters
… picks
… resource
… basics
vital …
… cheaters
… bank
… thrive
… fighters
… HQ
… rabbit (or any other animal)
… minstrels
… heroes
… mania
… madness
… maniacs
… lab
… in motion
… zone
… state
state of …
… king
king of …
… major
major …
Duke of …
… bridge
… builders
… creators
…. hotel
… business
… walkers
… inc.
… XL
… amplifier
… domain
… in style
… industry
… architect
… gallery
… with fame
… with [your name]
… by [your name]
a bite of …
a bit of …
a piece of …
always summer with …
… tools
… concepts
… room
the brain of [your name]
with [your name]
… forgery
in trouble with …
… intriges
forever …
… forever
… captured
[your name]'s …
…. ideas
… watchers
simply …
… special
special …
super …
discover …
pro …
… in detail
top …
…spy
the happy …
… express
… train
… toolkit
… war(s)
Later in this article I have a list per niche category (couples, gaming, food, education, vlog … etc).

If you want to go the easy route, try the free YouTube channel name generator on this website https://www.socialvideoplaza.com/en/tools/channel-name-generator

Tip 1:
For catchy titles, try alliterations (words that start with the same letter).
For example: Bitmap Bros, Bob`s Burgers, Sample Smashers, Mix Masters (this one is particularly good, because mastering is also part of the music production process).

Tip 2:
Try the "paste words" with your own first name.
Maybe you'll come up with something useful.

Tip 3:
Do (or did) you have a nickname growing up?
(by your friends, parents, boyfriend, girlfriend)


4. Make stuff up

[AD3] Let's do another creative round: make stuff up.

The company name "Google" is a made-up word (it's hard to believe, I know).
Because it's made up, it is unique and easy to trademark.
The name "Goop" by Gwyneth Palthrow is also made up.
Also "pewdiepie" isn't exactly a word you can find the Oxford English dictionary.

Sometimes it helps to spell words phonetically (literally spell words as they are pronounced).
"biz" is the abbreviation for "business", but everyone knows what you mean.

Try to see if you can come up with 20+ (preferably more) made up names over the course of a week.


5. Separate the good, from the bad and the ugly
Now (and only now) we are going to filter for bad YouTube channel names.

Some guidelines to use:

the .com domain name needs to be available
the channel name needs to be somewhat unique
no abbreviations, they are hard to remember
no difficult words, although fancy words might spark interest (or have a special meaning), be careful, it's a slippery slope. You want people to be able to find you when they type in your name in YouTube or Google.
the name needs to be easy to spell, if someone hears it, they know how to spell it. Again, you want people to be able to find you when they type in your name in YouTube or Google.
no words or word combinations that feel too forced
no name that has too many numbers or symbols
the name needs to be short and preferably not more than three syllables.
profanity is of course out of the question. Although I have to admit that "Sample Sluts" is kind of a funny name for a music production YouTube channel. YouTube is very sensitive to profanity.
Internal channel names and visible names
YouTube uses internal channel names and visible channel names.
This internal channel name is not visible to viewers (or you for that matter).
When you choose a visible channel name, YouTube will generate an internal channel name for you based on your visible channel name.
If you choose "Ben's super channel", it will become something like this "bens-super-channel-3954@pages.plusgoogle.com".

You can't choose or change your internal channel name, but you can change your visible channel name.
These internal channel names are unique, so no 2 YouTube users can have that same internal channel name, just like the url slug you choose.
The visible channel names don't have to be unique, 100 users can all name their channel "bleep" without any trouble.

Why am I saying this?
Well, if you choose your visible channel name for the first time, it is useful to use a topic in your visible channel name.
There is some software like Final Cut Pro that shows only shows the internal channel name.

If you have multiple YouTube channels (like most YouTube creators have), it is hard to figure out which channel is which (just like I have).
When you have a topic in your channel name (don't worry you can change the visible channel name later).


Ideas and lists for specific niches
I have compiled lists for specific niches to get you started.
If the list is not giving what you are looking for, I also added ideas and associations to get the creative juices flowing.

YouTube channel name ideas for gaming
Ideas:
Computer, gamer or game development terms.
Genres of games (shooter, platform, strategy, simulation, ...)
What do you need for gaming?
Names of computer consoles, variation on a name of a game (be careful regarding copyright issues).
Associations:
computer, bits, bytes, keyboards, mice, buttons, virtual, headset, chair, hero, avator, streaming, game controller, bluetooth, game room, geeks, gaming tournaments, entertainment, relaxing, losing, winning, AFK (away from keyboard)

List:

Button Smasher
Numb thumbs
Gentle Gamer
Headset Hero
Headset Heaven
Headset Habitat / Home
Headset Hub
Gorgeous Gamer
Avatar auditions
3D Josh (if your name is Josh – but also funny if your name Harry or Steve)
Hero Hank
Gamer Gear
Gamer Guide
Joystick Josh
Go to Gamer
Pewdiepie (it maybe taken already …)
Game Guru
Bit Barbie
DIY Gamer
Go Gamer
Chubby Gamer
Guardian Gamer
Groovy Gamer
Gamekeeper
Controller Crazy
Craving Controllers
Byte size
Bits and pieces
You suck at gaming
wireless controller
geeky gamer
game room (hero)
always a winner when losing
once a winner, always a winner
For more suggestions, try the free YouTube channel name generator on this website https://www.socialvideoplaza.com/en/tools/channel-name-generator
[AD3]


YouTube channel name ideas for technology and tech
Ideas:
Something with cables

Keyboard letters

flickering lights

glowing monitor

programming terms (OOP, casting, introspection, concatenation,...)tyle
Associations:
Internet, wire, telephone, browser, software, computer, hardware, pci-e, monitor, mouse, keyboard, speaker, apple, windows, linux, wifi, cable, money, bits, bytes, bluetooth, programming, integer, floating point, boolean, the cloud, pc parts, fan, printer, silicon, cpu, processor, memory, phone, clock cycles, gigaflop, teraflop, gigabyte, megabyte

List:

keyboard hero

keyboard jammer

keyboard warrior

keyboard surfer

boolean brothers

nerds gone wild

divine bits/bytes

cavemen in the cloud

byte chaser

god of printers/mice/keyboards

the byte identity

bits for noobs

keyboard chronicles

silicon

web smasher

memory mapping

monitor monster/monkey

memory maniac

king of the keyboard

a bit of [your name]
For more suggestions, try the free YouTube channel name generator on this website.


YouTube channel name ideas for travel
Ideas:
Things you need or encounter during travel.
Preparations for traveling
Traveling lifestyle
Associations:
Plane, wings, altitude, stewardess, car, bus, suitcase, suitcase is your room, living out of a suitcase, packing up your home every time, unpacking, corners of the world, abroad, van, hotel, sightseeing, treasures, culture differences, couch surfing, clean socks, shoes, towel, toothbrush, airport, moving a lot, your home is everywhere, citizen of the world, habitat, borders, customs, passport, eating strange food, trek, tropics, tourism, buildings, backpacking, galaxy, exploring, jungle, atlas, maps, route, import, export, star-rating of hotel room

List:

abroad broad
adventures abroad
van life
[country] life
van fan
suitcase suckers
hotel hobbyists
travel treats
transit travel
travel tricks
travel terror
climb every mountain
no mountain to high
taking the world by storm
airport junkies
airport angels
airport afterburner
travel tech (perfect niche for gadgets/websites you need during travel)
timeless travel
travel trail
travel trailblazer
sightseeing the world
tactile travel
travel taste
travel talks
travel treasures
travel topics
terra(form) travel
travel turismo
travel trainer
travel type
airport aware
airport academy
airport area
import export
5 star travels
travel stars
hotel surfers
Hotel HQ
broad horizons
vertical horizons (you have been to the side of the planet)
habitat heroes
[name] unpacked
For more suggestions, try the free YouTube channel name generator on this website https://www.socialvideoplaza.com/en/tools/channel-name-generator
[AD3]

YouTube channel name ideas for couples
Ideas:
Combinations of things that have to do with love or partnership, or things couples do.
Your and your name combined with an addition, like "Dan and Felicity together (forever)".
The first letters of your names (D & S, R + V, …)
Mathematical and punctuation symbols like + / * &
Combinations of parts (or letters) of names: daniel + joyce = djoyce or DanCe
Words like: duo, dual, twice, twins, couple, husband, wife, bf, gf
Two things/element that contradict, complement or attract each other, like "fire and ice" or "Dan and Felicity apart together".
Relation or dating terms, like LAT (living apart together)
Associations:
ring, dating, marrying, married life, children, family, love, vlog, romance, flowers, honeymoon, vacation, valentines day, housewife, wife, husband, boyfriend, girlfriend, compromise, dad, mom, home, suburbs, snacks, going out, theme park, nursery rhymes, paradise, cuddling, hugging, go to the movies, holding hands, caress, pets, sweethearts

List:

life (long) lovers
love [name]
lovebirds
hug my husband / housewife / boyfriend / girlfriend
husband at home
cuddle my girlfriend
couples paradise
trouble in paradise
couple productions
couples therapy
housewife adventures
housewives in the wild
housewives go wild
housewife / husband HQ
housewife / husband central
holding hands
havoc with my husband / boyfriend / girlfriend
married man
my husband vlogs
husband heaven
I heart my husband
smiling in the suburbs
suburb spirits
suburb spirituality
one happy family
family affairs
husband material / wife material
My BF and Me
family time
child challenge
family friend
family friendly
child proof
[you] adventures
[you] and [partner] 
[you] and [partner] on social
[you] vs [partner] 
[you] and [partner] on tour
dynamic duo
… affairs
sweetheart … (express, incorporated, etc …)
happy/skydiving/shopping/swimming/ … couple
couple of things to talk about
couple of bozos
twice as good
1+1 = 3
2 captions on 1 ship
childhood/high school sweethearts
what is the difference
the two of us
3 is a crowd
... duo
For more suggestions, try the free YouTube channel name generator on this website https://www.socialvideoplaza.com/en/tools/channel-name-generator
[AD3]

YouTube channel name ideas for food & cooking
Ideas:
Things to do regarding to cooking, or things to cook.
Country of origin (China, India, Australia, France, Italy, Spain, …) and cultures.
Recipes, variations / combinations of recipes.
Things to do with taste (sour, sweet, hot, … )
Healthy and fit.
Easy meals.
Courses (entree, main course, desert) 
Cooking terms like glazing, fruiting, poaching, pinch, grill, blanche, sterilize.
Wordplay on wok (walk).
Associations:
Cook, chefs hat, chef, whisk, spoon, fork, knife, restaurant, fit, healthy, kitchen, knife, meals, frost, sugar, ice, slaw, garnish, barbecue, gravy boat, … of the day, specials, serving, market, grocery shopping, ingredients, bread, desert

List:

home restaurant / restaurant at home
cooking XL / XS
pro amateur 
kitchen hero
clear the counter
Cooking fantasies
Kitchen knight
knife knight
start kitchen
cooking classes
cooking chaos
clever cooking
cooking confessions
cooking castle
creative cooking
custom cooking
creative in the kitchen
tasty tasks
tasty treats
country cooking / cooking country
cooking explained
cooking made easy
cooking camp
traditional [country] cooking
cooking for newbies
lukewarm Luke (can also work for Lucas or a variation of Luke that rhymes)
180 degrees a cook
365 days a cook
BBQ barbie
Casa del Cooking / Cooking a la casa
cooking craze
crave my cooking
cook with me
spoon with me
spooning soon
spoon soul
my favorite meal
spoon sentiment
spoon soldier
ingredient identity
pasta professionals
delightful dishes
food for thought
food on my mind
lick my finger (my personal favorite)
chocolate monkey (or any other food / animal)
chocolate teddybear (or any other food)
For more ideas, try the free YouTube channel name generator on this website https://www.socialvideoplaza.com/en/tools/channel-name-generator
[AD3]

YouTube channel name ideas for education / study
Ideas:
Hurdles and challenges to overcome. 
Where do you go to school?
Variations on school (tutorial, teachings, courses etc)
The topic of the information you share (car fixing techniques, music production etc.)
Referrals to knowledge
Referrals to the army (captain, general, major …) combined with a knowledge referral. The host is the captain/general/major/...
Associations:
School, education, class, classroom, teacher, college, high school, masterclass, books, computers/laptop, graduation, school bus, kids, information, knowledge, square academic cap, curiosity, time, future, wise, wise old man, owl, brain, think, thought, tales of the past, stories, skill, tutor, tutorial, preceptor, taskmaster, mental, inspiration, future generation, IQ, physics, dilemmas, Schrödinger`s cat, not dumb, intelligent, ideas, science, sci, physics, brilliant, boost, breeding knowledge, brainz, amazing, new knowledge, law of physics, Einstein, Kant, philosophy, chicken or the egg, smart(er), trivia, glasses, know-how, know-it-all, intel, intelligence, miracles, wonders

List:

in a nutshell
tutorial hero
info nuggets
[name] teaches [topic]
[topic] by [name]
learning [topic]
curiosity satisfied
[topic] academy / school / tutorials / teacher / made easy / explained / for beginners
edu owl
nothing too difficult
our owl
[topic] for the future
food for thought
brain tease(rs)
think tank
think tribe
[topic] on fire
brain on fire
turbo thinker
IQ spark
IQ challenge
[topic] whisperer
Schrödinger`s dog, canary, parrot (or pussy – pun intended)
brain conductor
rain station
brain tickets
brain academy
science and physics
nothing physical / purely physical
physical attraction / physics attraction
breeze your brain / brain breeze
brain busters
brilliant brains
purple brain
brainstorm / brain blizzard
brain busters
bang my brain
brain boost / boost my brain
shiny and bright / bright and shiny
brain buzz
brainy bunch
backyard brains
head HQ
brain bargains
amaze me
perplex
baffled (brains)
reset my brain / reprogram my brain
[topic] on my mind
Zweistein (or any variation on Einstein)
smarter [topic]
smarter ASAP
the wise wizard
brain fart
brain bible
intelli-gents (men who are intelligent)
brain fest
the missing element
[topic] facts
info magnet / fact magnet
trivial trivia
every day wiser
wisdom comes with age
like fine wine (like fine wine you get better with age)
brain food
brain snacks
mental food
mental snacks
general knowledge (you are the knowledge-army-general)
major upside
caption know-how
ahead of the rest / public
public knowledge
challenge yourself
everyday miracles
wonders of the world
keep wondering why / wonder why / why wonder
Need more ideas? Try the channel name generator https://www.socialvideoplaza.com/en/tools/channel-name-generator
[AD3]

YouTube channel name ideas for vlogs
What should I name my vlog?
Naming a vlogging channel is particularly challenging I found when writing this article.
You want to go the personal angle with a name that says something about who you are.
This improves curiosity, likability and give viewers a reason to subscribe.

If you are looking for travel vlog tips, check out the travel ideas in this article.

Ideas:

Try to prevent using only your own name/nickname.
Combinations of things you do on a daily or weekly basis.
Do something with one of your personality traits (improves likability)
Spark an emotion (happy, positive, angry, confused, ..)
Use one of your activities, hobbies or job (improves likability)
Use your city/state/country
Use seasons of the year
Something that contradicts ("black snow") when you live in Alaska
Your role in the family (father, mother, brother, sister, nephew, niece, aunt, uncle)
Use typical YouTube terms like GRWM or OOTD in your channel name (ideas you can find in the glossary https://www.socialvideoplaza.com/en/terminology-glossary )
Associations
camera, holding camera, camera stand, video, microphone, life, work, live, live action, followers, youtube, home studio, city, activities, fun, girlfriend/boyfriend, couple, mom/dad, day, pets, young, family, family visits, diary, scene, recording, everyday stuff (grocery shopping)

List:

Live with a [personality trait]
Start your day good with [name]
Lifespan
Very Harry
Cyberspace 
get a life, dude (emotional trigger)
get alive (for an adventurous vlog)
fun with [name] (emo trigger)
summer with [name] (emo trigger)
the bright side of [name]
The life of a [personality trait] (says something about your personality)
the [emotion] [job] ("the angry dishwasher")
[emotion] [name] ("happy Josh")
everyday is a challenge (emo trigger)
surviving high school (emo trigger)
[name] goes [activity] ("josh goes to school")
Stylin' [name]
A farmer's life
Dance through life
the confused hamster
Uncle Bob
Mom goes grocery shopping
Shopaholic here
Try the free channel name generator for more ideas 
[AD3]
When you are serious about YouTube and want to take it to the next level, take a look at my video training program: Viral Strategy.
The program takes you step-by-step through the process of getting views, subscribers and going viral.

For new creators I included a module that guides you step-by-step through the process of starting, creating and setting up a YouTube channel.
Worth reading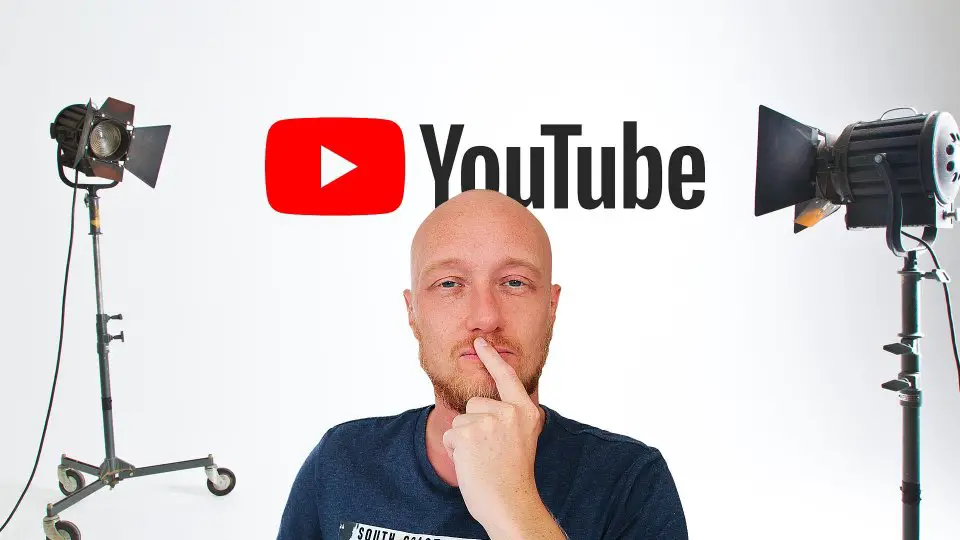 Absolutely not! 2024 is perfect to start a new YouTube channel. In this article I tell you exactly why. You might think that YouTube is ...
Read article