5 Insanely actionable steps to find a good YouTube channel name
By now you probably googled your way to tens (if not hundreds) of websites with tips on how to choose a proper YouTube channel name.
The problem however is, the tips are basically all the same and help you absolutely no further whatsoever.
Those pages are perfectly fine in telling you what your YouTube channel name should and shouldn`t be, but you already know that because you are perfectly capable of deciding what is and isn't a good YouTube channel name.
Most websites skip a few steps, the most important ones.
You need ideas or a process to come up with channel name ideas!
So in this article I want to take a different approach, the creative approach to get enough ideas for YouTube channel names, so you can find one that isn't taken.
1. Don't wait for an idea
Before we start, if you think you have to wait for a good channel name before you can start with YouTube, you are wrong!
Just go with a temporary alias (or your real name) for now.
Start making videos right away and choose a good channel name later.
You are able to change your YouTube channel if you want to.
Just hold off on choosing your personal url slug for a while, so you choose
https://youtube.com/dexxterclark
over
https://www.youtube.com/channel/UCVQcskev6BC9LfdOTUCehdw/
2. Write down topics associated with your channel
Write down a list of all the topics associated with the video you (want to) make.
Don't think in terms of channel good (or bad) YouTube channel names, think in terms of topics.
This is the brainstorm part of the process where there is no place for negativity, because is blocks the creational flow.
The creative juices just need to be flowing and later we are gonna filter the good from the bad.
Also think of words that are synonyms of each of other.
The word "course" has somewhat the same meaning as "tutorial", "school", "learning" or "masterclass".
The trick is to get as many as you can, 100, 200, 500 … the more you have, the more you have to choose from later.
Don't try to do this in ten minutes, do this over the course of a week.
For example, for my music production YouTube channel, it would be: music producer, music producer, producing music, making music, DAW, course, tutorial, learning, school, learning, music making software, plugins, compressor, side chaining, wave forms, sound, music, noise, white noise, gate, fade, pop, click, kick, topkick, bass, mix, mixing, LFO, envelope, equipment, gear, fader, bit, sample, samples, samplerate … etc
There are only the ones I came up with in ten minutes :)
The funny thing is… these are search terms you can use in your YouTube videos.
So sitting down to get this right, is actually your double edged sword.
3. Mix and match ideas / channel name list
Now we are gonna do the fun part: actually making the channel name.
Take the list you have made and try if they make sense when you paste them together.
"noisegate" is a good fit, but "white noise DAW" not-so-much.
Write down all the combinations that fit.
Again, we need as many possible combinations for later.
Don't apply a heavy filter, only see if they linguistically make sense.
The creative juices need to keep flowing.
Take a couple of minutes a day over the course of a week.
The funny thing is, throughout the week you will come up with more combinations and maybe even words you thought of in step two.
All new ideas are welcome, write them down as well.
To make you life a bit easier I've assembled a list with extra "paste" words.
Combine these words with the ideas you came up with in step two.
Here is a YouTube channel name list for ideas:

If you want to go the easy route, use the
free YouTube channel name generator
on this website.
... channel
… tube
... video
… cast
... net
… hub
... point
... strategy
... factor
... report
... plaza
... wise
… direct
... place
… town
... ready
.... myth
… cloud
… gods
… fan(s)
.... chasers
… artist
chasing …
wild …
… friends
battle of the …
… battle
before …
after …
devine …
generation …
… fans
… reputation
… boss
… identity
the way of (the) …
… devil(s)
… gone mad
… gone wild
… team
team …
… fest
sweet …
… legend(s)
.... finders
… brothers/sisters/siblings
… boys/girls
… men/women
... crazy
... stars
… masters
… revolution / evolution
… tutorials
learning …
… school
… college
… for beginners
… for noobs
… software
… magic
magic …
amazing …
wonderful …
top …
favorite …
… experts
… resource
… equipment
… gear
… chronicle
… freedom
… planet
… world
… land
…. nation
… valley
… city
… center
… shack
… wall
… stop
… shop
… studio
… perks
… story
… mountain
… collector(s)
… bashers
… smashers
… busters
… changers
… chasers
… plan
… tricks / tricksters
… picks
… resource
… basics
vital …
… cheaters
… bank
… thrive
… fighters
… HQ
… rabbit (or any other animal)
… minstrels
… heroes
… mania
… madness
… maniacs
… lab
… in motion
… zone
… state
state of …
… king
king of …
… major
major …
Duke of …
… bridge
… builders
… creators
…. hotel
… business
… walkers
… inc.
… XL
… amplifier
… domain
… in style
… industry
… architect
… gallery
… with fame
… with [your name]
… by [your name]
a bite of …
a bit of …
a piece of …
always summer with …
… tools
… concepts
… room
the brain of [your name]
with [your name]
… forgery
in trouble with …
… intriges
forever …
… forever
… captured
[your name]'s …
…. ideas
… watchers
simply …
… special
special …
super …
discover …
pro …
… in detail
top …
…spy
the happy …
… express
… train
… toolkit
… war(s)
Tip:
For catchy titles, try alliterations (words that start with the same letter).
For example: Bitmap Brothers, Bob`s Burgers, Sample Smashers, Mix Masters (this one is particularly good, because mastering is also part of the music production process)
Another tip:
try the "paste words" with your own first name.
Maybe you'll come up with something useful.
4. Make stuff up
Let's do another creative round: make stuff up.
The company name "Google" is a made-up word (it's hard to believe, I know).
Because it's made up, it is unique and easy to trademark.
The name "Goop" by Gwyneth Palthrow is also made up.
Also "pewdiepie" isn't exactly a word you can find the Oxford English dictionary.
Sometimes it helps to spell words phonetically (literally spell words as they are pronounced).
"biz" is the abbreviation for "business", but everyone knows what you mean.
Try to see if you can come up with ten made up names over the course of a week.
5. Separate the good, from the bad and the ugly
Now (and only now) we are gonna filter for bad YouTube channel names.
Here I have some rules to use:
the .com domain name needs to be available
the channel name needs to be somewhat unique
no abbreviations, they are hard to remember
no difficult words with al lot of syllables, although fancy words might spark interest (or have a special meaning), be careful, you can go wrong.
no words or word combinations that feel too forced
the name needs to be easy to spell, if someone hears it, they know how to spell it
if the name has too many numbers or symbols
the name needs to be short and preferably not more than three syllables.
profanity is of course out of the question. Although I have to admit that "Sample Sluts" is kind of a funny name for a music production YouTube channel.
If you are serious about YouTube and want to take it to the next level, take a look at my YouTube e-book.
The book takes you step-by-step through the process of starting a YouTube channel.
How to get more views, subscribers, make money with YouTube, go viral ... and much more.
Click here for more information about my
YouTube e-book: "What Big Tubers Don't tell you"
Share this article
If you took value from this article, please share it on social media.
Website url:
Author
Dexxter Clark
Music Producer / YouTuber
Read more about the author
channel
youtube
Read also ...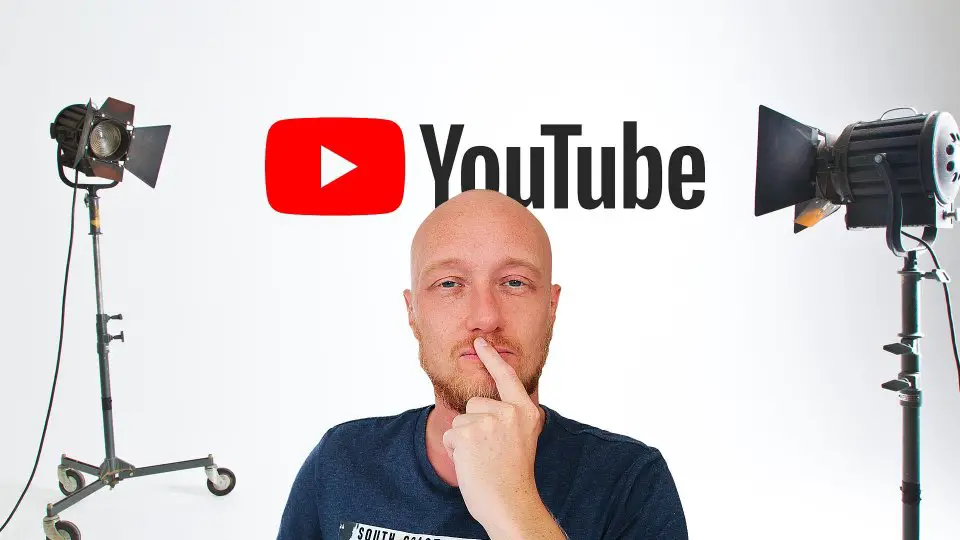 Absolutely not! If anyone tells you otherwise, they are wrong. 2020 is perfect to start a new YouTube channel. 2020 is even better than next year! Fear of starting YouTube 
Most ...
Continue reading >>
YouTube book
How to get more views, subscribers and make money on YouTube?
More info: YouTube book