17 RARELY used no face no voice YouTube VIDEO IDEAS
In this article unique video ideas for YouTube channels that don't show their face or use their voice.

1. ASMR
Anything to do with sound or music is well suited for a no face no voice YouTube channel.
For example ASMR.
ASMR stands for autonomous sensory meridian response.
Back in the 90s we called it sound effects, now we call it ASMR.

The sound of a cushion on the couch with your fingernails, opening a tin can, or just a whisper of seduction.

Make sure to show "live" on camera what you hear, so don't use photos.




2. Making silent mini movies
You know those movies where there are aliens but you don't see them?
You know that they are there, you hear them, you see shadows.
Something like that.

Tell a visual story from the first person perspective (but you never see the first person).
Especially horror will lend itself very well for that.

3. Montage
A montage with music of different scenes.
This can be anything from cars to trains to people, sunsets to houses.
Be careful not to make it boring, so use different angles and different locations.
Make a video clip kind-of-thing.
I'm thinking of a Rick Ashley kind-of video clip.

4. Video as art
You know those video installations in museums?
There is always something weird and intriguing about them.
You can do something like that on YouTube.

You can be super creative and go completely crazy with colors and visual effects.

I'm thinking of mixing two colors or a giant soap bubble floating in the air, or a video collage with 20 subjects on 1 screen reacting and moving.




5. Time lapse
A time lapse of something that builds up or breaks down slowly.
A plant growing or a building being made for example

6. Slow motion
Slow motion footage of fast pace things.
Destruction of a building, hitting a golf ball or seeing a horse run.

7. Music channel
A music channel doesn't use a face or voice.
Be careful with copyrights though.

Try to find copyright-free music or talk to an upcoming music producer.

Maybe you can make a channel on which beginner music producers give each other feedback in the comments.




8. Panaroma
In Austria we have moving webcams on top of (ski) mountains.
You can watch live how the weather is and how crowded it is.
But this can also be a beach on Ibiza or any other place with a beautiful view.

9. Tutorials
You can make tutorials on YouTube without using face or voice.
You have to have some text in the image to explain what is going on.
These tutorials can be hardware or software of computers, gadgets or any other type of electronics.

10. Reviews and unboxings
You could do reviews and unboxings with text at the bottom of the screen.

11. Top 10
Top 10 funniest, worst, heartbreaking, best moments on television, YouTube, photos…

again, be careful with copyrights though.




12. Gaming channel
Play a game on YouTube.
But be careful, there is a lot of competition out there that shows face and uses voice.

13. Nature
Show animals, trees and plants in their natural surroundings, like a nature documentary, but a bit different.

14. Relaxation/meditation channels
Showing calming scenes like the waves of the ocean, a waterfall or birds chirping.
Use relaxing music to accompany the scenes.





15. Showing you, doing your craft
Do you have a hobby or a profession that is visual that you can show people?
For example: painting a picture, doing magic tricks, contortion artist, yoga, make up, cooking, restoration, performing hand puppets/marionettes.

16. Animation
Make (short) animations.
This can be digital, hand drawn or stop motion with clay or Lego figures.

17. Try on hauls
In the fashion space you can try on clothes for the camera that you bought, without showing your face.
This is a kind-of girls-only niche.

New to YouTube?
When you are new to YouTube, you should check out my free guide on starting a YouTube channel.
Who doesn't want a quick start and get a lot of views and subscribers right out of the gate?

When you are serious about YouTube and want to take it to the next level, take a look at my video training program: Viral Strategy.
The program takes you step-by-step through the process of getting views, subscribers and going viral.

For new creators I included a module that guides you step-by-step through the process of starting, creating and setting up a YouTube channel.
Share this article
If you took value from this article, please share it on social media.


Website url:

Author
Dexxter Clark
YouTube consultant
Read more about the author
Book a YouTube consultation
Worth reading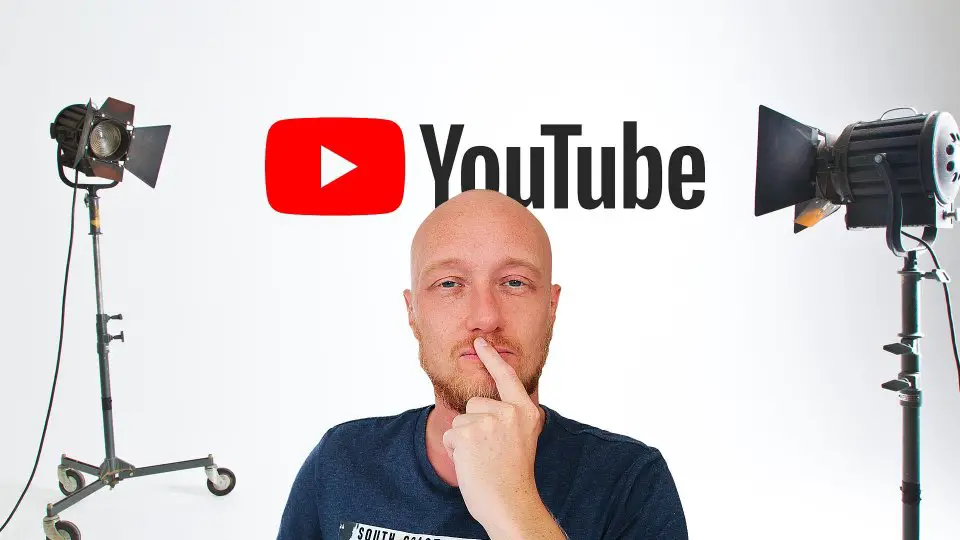 Absolutely not! 2023 is perfect to start a new YouTube channel. In this article I tell you exactly why. You might think that YouTube is ...
Read article