The sneaky NEW hack to rank #1 on YouTube in 2023
I consistently rank videos on the number 1 spot in YouTube Search, not because of keywords, or using a keyword research tool!
I'm using a sneaky technique to "hack" the viewers' brain that not a lot of creators are aware of ...

Step 1: traditional keyword research

Yes, I still start with the old traditional keyword research, but go a step further.
I often go on a hunch and see what YouTube auto complete comes up with, because these are the topics that viewers search most.

In this article I will use an example: a video on changing a YouTube channel description for which I rank #1 when I write this.
With the abc method I found "YouTube description", which eventually lead to "how to change channel description".

I still look at how big the channels are, how long they exist and how much views those channels get.
Because small channels are easier to beat than big channels.

I saw small channels with a lot of views, so: green light, for step number 2!

Step 2: Topic research instead of keyword research

Step 2 is looking at the actual search results, not a number that a tool gives you.
Because not every search result is related to the search query.
When I look at the 3rd and 4th search result, I can see they are related (about creating a channel and monetizing a youtube channel).
But the search results don't answer the question of the search query.

Keyword research based of literal keyword-matching is dead.
It has become topic research, which again, a tool can't help you with.
You can see this by looking at the keywords that your existing videos are being found on in YouTube Analytics (advanced mode → traffic sources → Search).

You might wonder: Why is that?
YouTube tries with A.I. To satisfy search intent, rather than matching keywords.
Satisfying search intent keeps viewers on the platform, and gets YouTube ad revenue.

YouTube ranks videos based on satisfying search intent of viewer, not on exact keywords.

This is good news for creators, because we can focus more on actual human beings that have to click.
We can make an enticing title and thumbnail.

But keywords can still help you, especially small channels.
Because it helps YouTube to understand what the video is about and what the potential audience for this video could be.
This is where entertainment channels have a hard time to get traction in the beginning.

YouTube SEO helps to categorize a video, but not to rank it.
What actually ranks you is viewers clicking on your video and watching it to the end.
They only do that when a video satisfies search intent.

So, how can we rank a video?
Ask yourself the following questions:

When I look at these thumbnails, do they visually scream the topic of the video?
Do existing videos solve the problem viewers have in the best way?
Does it communicate that you understand the viewers problem the best?
Where are viewers in their journey?
Because then you know what type of video you should make.
In my example: it's about channel description, so they are beginners.
Then it might be helpful to explain them in the video how to log in into YouTube Studio as well.
When you understand search intent, you know what viewers want, can you give them exactly the information they need?
It's ridiculous, but often no fluff at beginning and end, and 100% answering the question, will do the trick to rank you.
Viewers hopping from video to video is a signal that videos don't satisfy search intent.
Step 3: a unique angle

In most cases there are already videos on a topic.
And in a lot of cases, the thumbnails are really good.
What do you do then?

Well, you need to give viewers a reason to click.
The more competitive the topic is, the more need there is to be unique.
I this case, the topic is so niche and the competition so weak.
But for my "Best DAW" video, I had to use a unique reason to click: "I asked 2200 producers".

You can't buy an insurance on youtube for a video to work, but uniqueness is the only weapon you have.

Step 4: making the thumbnail

The big question when you see the thumbnails of the competion is: "can I do it better, Thumbnail-wise?"

Can I better communicate that I understand their problem, or
best solve the problem they have?

If I can't manage to make a title and thumbnail that stands out and can give viewers a reason to click, I don't make the video.
It is a waste of time.

That's why you make the thumbnail before you start filming.
So you can compare the thumbnail you've made to the competition.

Ask yourself:  "if I'd see this thumbnail rank 3, would I click on it OVER number 1?".
If the answer is "YES" then you've got a winner.

This is just one of 12 viability tests you do to see if your video will get views.
All 12 are included the Thumbnail Secrets training I learn you step-by-step how you exactly build a thumbnail that gets views.

Reasons why viewers click?
How to make a thumbnail stand out.
Which elements you can use?
You can find the YouTube Viral Thumbnail training here.
When you are serious about YouTube and want to take it to the next level, take a look at my video training program: Viral Strategy.
The program takes you step-by-step through the process of getting views, subscribers and going viral.

For new creators I included a module that guides you step-by-step through the process of starting, creating and setting up a YouTube channel.
Share this article
If you took value from this article, please share it on social media.


Website url:

Author
Dexxter Clark
YouTube consultant
Read more about the author
Book a YouTube consultation
Worth reading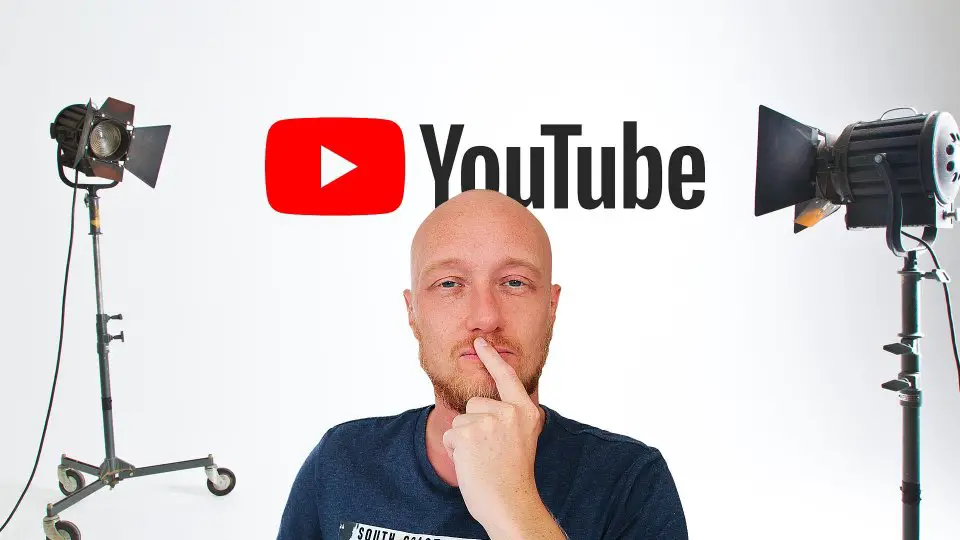 Absolutely not! 2023 is perfect to start a new YouTube channel. In this article I tell you exactly why. You might think that YouTube is ...
Read article