Start a youtube channel COMPLETE beginners guide 2023
In this article everything you need to know about starting a YouTube channel as a beginner.
Step by step I will explain how you can start from scratch and be up and running in no time.

YouTube can be pretty overwhelming when you are a beginner.
There is so much you need to do and so much you need to learn in order to get started.
Don't worry, I'm here to help you with this article.

How is this article structured?
I first talk about why you should start now with your YouTube channel.
Next I talk about equipment and then a step-by-step approach to start a YouTube channel.
Then I give you some power tips to really take off like a rocket.
And as a cherry on the cake, I'll answer the most frequently asked questions.

This article is meant to be a complete resource to get you started.
I reference to some additional resources on this site if you would like to dive deeper into certain topics.


Where am I coming from?
I have been on YouTube since 2010 and started my first personal YouTube channel in 2017 about Djing and producing music, that I managed to build up to 25K subscribers and earn me a modest income.
Full disclosure, I also started a retro gaming channel, a pub quiz channel and a spirituality channel and a music channel that all failed.
But you tend to pick up a thing or two with experimenting with so many channels.
I gained unique insights that I don't hear a lot of people talk about.

This article is packed years worth of knowledge, mistakes and experimentation.
I give that to you for free!
Reading this article will save yourself a lot of time, because you don't have to make the same mistakes I did.
I wrote the article from the perspective: "I wish someone had told me that when I started out".


Start now?
You might think that YouTube is over saturated with creators.
That is not the case.
Yes, there are more YouTube creators than ever before.
But there are also more viewers than ever before.
YouTube is still growing.

If you are concerned about limited opportunities, read my article: Is it too late to start a YouTube channel in 2023.


Don't underestimate YouTube
YouTube is not easy, whatever YouTube gurus say.

Creating YouTube videos is also a lot of work.
The whole process from research to a release can cost you a day or multiple days, depending on the topic and type of video.
I typical YouTube video will cost me 2-3 days.
This is with a trained skill set and a lot of workflow optimization.

Don't expect your first videos to be great.
In fact, you first 50 videos will suck (I'm sorry to be blunt, but it's the truth).
You have to get a feeling for the workflow and rhythm of a video.
That takes a while to master, but don't get discouraged by that.

You might think that you can earn money right away, that won't happen.
You have to put in the time and effort to learn first.
You have to be patient and manage your expectations.

If you manage to get a 1000 subscribers within the first year, you did a really good job.
If you want to know how long it generally takes to get a 1000 subscribers, read my article about the topic.

Getting a lot of subscribers is extremely rare, just like having a viral video in your first 50 uploads.
It might take you 2 or 3 years to see any form of traction.
A YouTube channel is (just like) growing a business, it takes time.

If you still have a job, do YouTube as a hobby for the first years.
When you get big, then you can wave goodbye to your boss, but don't quit cold turkey.




Just start
As a beginner it is way more important to start and getting your feet wet, instead of having the perfect launch on YouTube.
You can't wait for the stars to align perfectly.
You need to make mistakes in order to learn from them.

My advice above anything else is: experiment!
Every channel is different, every audience is different.

You can forget everything else I say in this article.
But if there is one thing I want you to take away from this article: if you are new, you need to start now!
All the other information you learn in this article is bonus.

Your videos don't have to be perfect.
Your videos have to be good enough.
Learn from your mistakes, your next video will be better.
You need to continue to make the next video and the next, make mistakes and learn from them.

If you are still doubting about starting now, I want to leave you with this thought:
You can always do a remake the video in a year (if the topic is good but the execution less desirable).
You've learned more by then and learned from that particular video: you've read the comments, you've looked at the statistics.
Next time you do a better job.

I've made 5 remakes of my video about computers for music production.
With every remake I made the video better and answered more questions people asked in the comments.
The video got longer with every remake and more valuable to the viewer, and as a pleasant side effect I earned more with ads.


What equipment is needed for YouTube videos?
A camera- This can be your phone or webcam. 

A tripod -or something else to hold your camera (psst a stack of books works also)

Video editing software- can be a simple app on your phone

External microphone- completely optional – to improve your sound quality and pick up less surrounding noise

Lights– completely optional – Ring light or soft boxes to improve picture quality. When you start out, use the light of your window.

Text app– completely optional – to outline or script your YouTube video, this will help to keep the video on point.

Enthusiasm– completely optional – but it's free :)


The absolute equipment essentials are: a camera and editing software.
Both camera and editing machine you have in your pocket every day: your mobile phone.

Camera
I don't recommend to buy an expensive camera when you start out.
Most creators (just like me) started out recording with their phone or webcam.
Most phones have amazing image quality, probably than the budget level cameras.

Dip your toes into the water first and see if you like creating YouTube videos.
When you advance, you can still buy that expensive camera.


Editing software
To place the recorded footage in the right order, you need video editing software.
There are apps on your mobile phone that can do basic editing.
This will be enough for some simple video editing when you start out.

To have more capabilities and a larger screen, I recommend using a desktop or laptop computer.
There is paid editing software and free software on the market.
A couple of famous video editors are:
If you like to dive deeper into YouTube equipment for beginners, read my article about the topic.


How to start a YouTube channel: step-by-step
1. Pick a niche
Before you start, you need to know what you want to do and what your channel is about (=niche).

Are you going to entertain people? (vlog, jokes, magic tricks etc)

Are you going to give information? If so, what information?

My advice would be to pick a niche where are have a lot of interest in.
You don't have to, but it makes making content a lot easier.
Pick a niche that is not saturated and has not a lot of competition.

Check out my articleon channel ideas if you want some help with that.



2. Pick a channel name
Don't worry for now about the perfect channel name on YouTube, you can change it later.
Video titles and getting traffic are far more important when you start.

If you are not sure about the channel name, wait with applying for a YouTube url slug (youtube.com/url-slug), it is permanent.

If you did decide on a channel name right away, make sure to acquire the .com domain name and other social media handles.
This way, if people do search you on Google, that they can find out about you (and your channel).

If you have a related blog, I suggest picking the same name.

If you have trouble coming up with a good channel name, read my article on YouTube channel names.
In the article I help you to choose a name and tell youwhy I don't recommend using your own name, especially when you start out.

Also the channel name generator on this website might be able to give you some ideas.


3. create a YouTube channel
Before we start, you have to know, there are two types of YouTube channels:

a personal channel- that is linked to your personal Google/Gmail account – the channel name is your personal name and you can't change that!

business/brand channel– this is the type of channel you needto have, even if you don't have a business. You can grant access other Google accountsaccess as channel managers if you want to. You can't do that with a personal channel.

You can go to youtube.com and create a new channel by signing in with your Google/Gmail account.

Don't forget to verify your channel with your phone in the YouTube settings.
Otherwise you won't be able to upload videos as private and longer than 15 minutes.


4. Channel meta data
If you haven't done so with the creation of your YouTube channel, add a profile picture, a channeldescription and tags toyour YouTube channel.

Profile picture
The profile picture is preferably a picture of your face.
You can also use the logo of your brand.
I would recommend to use your face when you yourself are the brand.

Channel description
In the channel description you can give a short description about yourself (related to the channel content) and the channel content.
If your channel is about Djing for example, make sure it is in the description.
The algorithm has trouble figuring out the topic of your channel in the beginning.
You should help it by giving it a channel description.

Channel tags
If you are smart you'll also provide YouTube with channel tags (in the settings in YouTube Studio).
These are target keywords.
These target keywords help the algorithm understand what your channel is about.
They don't help you in search.
They may not do much, but every opportunity you get to make the algorithm understand what your channel is about, you should grab with both hands.

Channel watermark
I also would advice you to upload a channel branding watermark (in the settings in YouTube Studio).
When viewers click on the branding watermark they subscribe to your channel.
You can upload photo or logo, but if you upload an image that reads "subscribe", you make it very clear what the button does.

Business inquiries email address
You can set an email address to receive emails (Your channel → customize channel).
You will be spammed on this email address!
But it is also an opportunity for companies to contact you for a collaboration or sponsorship.

Don't use the same email address as you use for Google, but a separate one.
There are fishing attempts that will send you emails that looks to be sent from Google, while they are not.
For example: "you have a copyright strike, login here", "sponsor opportunity, click here".

They are after your login details to destroy your channel or to collect Adsense revenue.
The phishing mail senders know that every YouTube creator uses the same email address and can't separate legitimate emails from scam.

By using a separate email address than your standard email address, you can see (by looking at the email address) if it is from Google or not.
Always be on high (scam) alert if emails are sent to this business inquiry email address.






Links in channel header
You can add links to your social media and websites in your channel header (Your channel → customize channel).
Your first link is shown more prominently than the others.

My suggestion:
Make your first your first link a subscription link to your own channel.
You give viewers an extra opportunity to subscribe.
A subscription link has added: ?sub_confirmation=1 behind the url.
For example, my subscription link looks like this:
https://www.youtube.com/channel/UC6Mrc73KE_rDeqMKvti1TXQ?sub_confirmation=1

Channel home page
Your channel home page is the billboard for your channel.
You can customize your channel homepage to give an overview of what your channel is about (go to: Your channel → customize channel).
This way you tell first-time visitors of the channel: this is the type of videos I make on this channel, in the hope they want to subscribe.

You should set up a channel trailer (don't go through the hassle of recording a separate video, but use your most important video that fits the topic of the channel).

You should also add some playlists (if you have not created them, create them via YouTube Studio).

Upload defaults
Optional to set, but can save you a lot of time: upload defaults (in the settings in YouTube Studio).
You can set some text that is automatically "pasted" in the video description when you upload a new video.

You can set here your default hashtags, links to playlists/videos, links to your website and social media handles.
This way you can set a default template, so you don't have to type in your credentials every single time.

It is useful to set your default video visibility to "private" when you upload a new video.
This prevents that your video is directly published after it's uploaded.


5. How to make a YouTube video
#5.1 ideas
It is always handy to have a list of ideas on your phone or your computer.
Every time you get an idea and add it to the list.
If you need an idea, you can grab the list and start.

#5.2 research
For informational video, you should research your topic, so you have all the information before you press record.
This way you can become an expert on the subject before making the video.
This makes your video much more valuable, and you probably will learn something along the way.

2-6 hours (depending on the topic).

#5.3 write 
I recommend to script your videos, or at least outline of the videos.
Viewers on YouTube have a short attention span and are eager to skip or click away if your video contains too much fluff.
A script or outline helps you to stay on point.

0.5 – 2 hours






#5.4 Record
Then record the video.
You can do this on your phone or webcam.

0.5-3 hours

#5.5 edit
After recording you have to make sure that the best bits of your recording are in the final video you want to put on YouTube.
You can edit your video with video editing software.
There are apps on your phone and on the computer.

Be aware that you can't add your favorite music to your YouTube video, because commercial music is copyright protected.
Your video will be flagged and you won't be able to monetize your video.
In worst case scenario you get s banned or you get a copyright strike on your Google account (which includes ALL your YouTube channels).

YouTube has a music library in which you can download music for free that is copyright free and can use without any limitation.
You find the YouTube Music Library here.

6-12 hours

#5.6 upload
Upload the video to YouTube:

Sign in to YouTube if you already aren't

Everywhere on YouTube is a camera icon with a plus sign in the top rightof the screen. Click on that icon and choose "upload video"

Select the video on your computer

The video starts uploading, in the meantime fill out the video meta data like video title, description and end screen.

Wait for the upload to finish.

You can find more on video uploading and video meta data here.

1-5 hours.

#5.7 meta-data + thumbnail
Design a custom thumbnail and fill out the video meta-data.

This takes 1- 3 hours (depending on you do captions).

More information on making a YouTube video you can find here.


6. release the video
You can choose the release the video right away or to schedule the release.
Scheduling a release is very useful to maintain a consistent release schedule.
You can make multiple videos in a batch, upload them in a batch and then schedule them to release over the course of the next days or weeks.

I recommend you release videos consistently, like 3 times a week, or 2.
This way your subscribers know when to expect a new video.
Consistency is key to grow fast.

How often you should release, depends on your available time and the content on your channel.
Some gurus claim that you need to upload daily.
That is not true.
It might help, but isn't always the best course of action.
Some content takes longer to make, than others.
Pick a schedule that suits you.

I've tested multiple upload frequencies and wrote an article about how often you should upload to YouTube.



8. Promote the video
Yes! You've uploaded your first video!
Now your video needs all the promotion it can get.
Tell everyone about your newest YouTube video.
Share it on all your social media, your friends (don't forget your mom), your mailing list and your website.


Make sure that the people that you promote the video are actually interested in the video.
If people watch 2 seconds and drop off, it will hurt your promotion in the YouTube algorithms.
The number of views are worthless if viewers are not watching your content all the way through.
So, if you ask your mom to watch, ask her to watch the entire thing!


9. Analyze and adjust
Now you've experienced making and uploading your first video, analyze the process.

How was it? Did it take longer than expected? (I bet you underestimated the time aspect)

What aspects were hard?

Do you need more information on certain topics?

What can you do different next time?

Where can you optimize?

Now repeat the process and see where you can adjust.
If you like more information, browse around this website.
It is filled to the brim with free tips and tricks about YouTube, in fact I have some great tips for you later in this article.

If you like to get a good overall picture, I suggest you take a look at my e-book: "What Tubers don't tell you – about starting a YouTube channel".
Or you can apply for a coaching call if you want my personal advice on your specific situation.


Tips to start a YouTube channel
1. Focus on search first
If you think "the algorithm will figure it out", you are wrong.
You still have to put in effort to make an amazing video, enticing title, cool description, and flashy thumbnail.

If you think "the algorithm will figure it out, there are two things that you forget:

There is a lot of competition on YouTube. You'll get crushed by the competitionif you don't take the smart approach.

The YouTube algorithm is Artificial Intelligence, you need to feed it the right data, especially in the beginning when the algorithm doesn't know what your channel is about. Video title and video description are crucial pieces of information.

If you aremakinginformational content, focus on getting found my YouTube search.
If you pick a topic that is niche enough, you will be able to rank in YouTube search.





Even if you are making entertainment videos (vlogs, pranks, magic tricks), you should focus on search.
But you probably need to focus more on mastering curiosity titles and thumbnails.
Vlogging channels are extremely hard to start because it takes a long time to get any traction.
Suggested videos is the most important traffic source for vloggers and rely heavily on curiosity clicks like "I pissed on an electric fence - THIS is what happened".

Other traffic sources like suggested videos and YouTube homepage require a lot of channel authority (=watch time minutes on your channel).
The search algorithm is less biased towards channel authority.
You will show up if your video is related, even if it is at the bottom.

YouTuber Peter McKinnon reached a million subscribers in a year.
In the beginning he was struggling with vlogs, until he started to make photography tutorials.
Tutorials are a highly searchable topics and a great way for people to find you.
Later you can branch off to the stuff you actually want to make once you have a foot in the door.
The same for me with my DJ channel.
I started with vlogs that nobody watched, it wasn't until I started making tutorials that I gained traction.
People are searching for "where to find DJ music", not "what did Dexxter do last week".

There are people that crush it with their first video, they either know what they are doing or it was by accident.
The other99% of starting YouTube creators should learn the rules of the YouTube game.

If you want to dive deeper into YouTube search, I have two articles on the subject:
The first one is: how to make your video searchable.
The second one is: how to create a YouTube video step-by-step (the topic-research part zooms in on search keywords that you are able to rank for).


2.pick a fight with someone your own size
Research the topic of your videos.
Is there a lot of competition?

When you type in the target keywords for your videos, do you see channels with millions of subscribers, 10 or 100 thousands of subscribers?
Go for the 10K – 20K subscribers and preferably even lower.

If you can't find videos below 20K subs in the first 10 search results, don't even bother to make the video.
Write the topic down, so you can come back to that later.

You want to establish report in the YouTube algorithm that you make kick-ass videos.
But in order to be able to establish that report, viewers need to be able to see your kick-ass videos in the first place.
That will not happen if you choose a competitive topic.
Go for the low hanging fruit first.


3. Quality over quantity
The amount of subscribers in not important, the amount of views are!
I know I hooked you in with subscriber numbers, because I know that that makes peoples eyes pop.

A lot of YouTube creators obsess over subscriber numbers, but subscribers are useless if they don't watch your videos.
In fact: they will hurt you!

The YouTube algorithms look closely how your fan base (=your subscribers) react to your video when you release.
When subscribers are not watching your video, YouTube will bury your video within a couple of hours.
This is why buying subscribers is the worst thing you can ever do!
If you want to know more about that, read: Never ever ever ever buy YouTube subscribers.


4. be actually helpful
It sounds super obvious, but think about it for a second.
Why should a viewer watch your video?
Why should a viewer care about you?
Tough questions, ey?






The answer is: value.
Value in YouTube content can be information or entertainment.
Information can be something like: "what is the best dj controller".
Entertainment can be comedy or a vlog.

You have to provide value to your viewers.
The more value you give, the more they care (because they get something out of it), the more likely they are to subscribe.

You need toleave the viewer with the thought: "that was super helpful information, I needto see more".
If your next video is also super helpful, they HAVEto subscribe.


Anexample about value:
Why do you read this blog right now?
Why do you care about me? I'm just a random dude with a blog.
You care about me, because I have the expertise and you have an itch that needs to be scratched.

The value is information.

Anexample about being-helpful:
I wrote an article on this website about click-worthy video titles on YouTube.
Everyone on YouTube shouts that YouTube titles can be 70 characters long before being truncated.
When I researched the article, Google's first result said also 70 characters (by now, I hope I'm number one).

Instead of copying the results of others, I actually tested it!
I took a total of 107 video titles and looked at different YouTube algorithms(home, suggested, notifications, search on desktop ANDmobile)
It turns out: truncation after 70 characters isnot true!
It's 45 characters, roughly half of 70! 

This kind of content is valuable to the reader, I'm actually being helpful.
With all the information that is out there and everybody copying each others content, nobody actually bothered to test their claims.
If I can bedazzle the viewerwith the same level of knowledge in my YouTube videos, they HAVE to subscribe.

Another example of being helpful
When I was writing my article about how to write video titles that viewers click on, I thought to myself: "how can I be more helpful regarding this topic?".
I programmed a title generator for this website.
Guess what!? 
The title-generator became one of the most popular pages of this website!


5. Your first goal shouldn't be making money
Making money on YouTube shouldn't be your first goal.
Your first goal should be providing value.
When you provided enough value to viewers, they care about you and might be interested in the product you want to sell.

Let's take this blog as an example again.
I provide free value to you in the form of information about starting a YouTube channel.
I want to sell my courses, e-books and coaching because those put food on my table.





I provide free value to you.
This proves my authority on the subject, and you trust my enough to buy my products or services.
Would you have considered buying my YouTube e-book when I didn't provide to you first?

The same applies to YouTube videos.
Video is much more powerful than blogging, because you can establish an emotional connection.
Viewers can look you in the eye and hear you talk.
This is way it easier to build trust.
With that trust you can sell your products.
When I only make videos that are commercials for my YouTube e-book, nobody will watch the videos.

If you want to make money with YouTube, wait until you have subscribers.
When you first start out, your goal needs to be: getting eyeballs on your content, not conversions.

When you don't have a lot of views (less than 1000 or even 10K subscribers), conversions simply won't happen, because you didn't generateenough attention to convert.

When you do have enough eyeballs on your content, then you can ask for something.
Make a valuable video, and at the end of later video you can ask for something, like buying your product.


6. Keep viewers on YouTube
In extension of commercial motives:
Do not refer to external websites when you start out with a new channel.
YouTube doesn't like it and will give you penalties in rankings if it happens to often.

You need to keep viewers on the platform.
Behave like a good citizen, especially your first videos.


7. Don't upload "this is my first video"
It may be tempting , but don't upload "welcome to my channel, this is my first video".
I have made that same mistake.
Resist the temptation if you want a jump start.

The algorithm can't respond to that:

Why should people watch "welcome to my channel"? (except your mother)

What is the video actually about?

What is the channel about? (It is your first video)

Whois the audience that the algorithm should suggest your video to?

If you do make this video, you made it even worse, you confused the algorithm.
It takes the algorithm at least a couple of videos to figure out the channel topic and what audience it should serve your video to.

The goal of YouTube is to give the best viewer experience possible.
The algorithm has millionsof other videos and channels to choose from.
From these other channels it knows exactly the topic and audience with guaranteed good viewer experience.
Why should the algorithm has to take a chance onyour video with no reputation?






You have to be crystal clear about you channel topic, then at least the algorithm has a chance to figure out quicker who it should serve your videos to.
The algorithm is still "dumb" regarding your channel, it is Artificial Intelligence, it needs to learn inorder to be useful.
Feed it, like you would feed a baby food and water.
Be clear and concise with the least amount of uncluttered mess.
The algorithm (and baby) will learn, but it takes a lot of data for it to make better decisions.

I'm not saying that you shouldn't experiment, you should!
Because experiments point you in other directions that you might not have thought of when you started this journey.
But also experiments (especially in your first videos) should be exactly on topic of your channel.


8. Watch YouTube
Go on YouTube a watch YouTube videos, especially in your own niche.
With what kind of videos are the video creatorssuccessful?
What titles do they use, what thumbnails?

Ask yourself (with the mind of the viewer):

Why do I want to watch this video?

What is it that they do to keep me watching?

Ask yourself (with the mind of a video creator):

how do they edit

what is the structure of the video

What kind of music are they using (if at all)

See if you can learn from what they do.
Try to imitatewhat they do as ameans of learning.
Never copy, steal or try to be the other YouTuber.
You are not, you are your own unique individual, viewers come to see you (not the other YouTuber).

Watch time is the most important metric on YouTube!!!
If you can manage to keep people watchingin your videos longer, YouTube will promote your videos more.
YouTube measures quality in the amount of minutes that viewersare watching your videos.
This is why you need to study bigYouTubers.
If you can figure out how to keep people watch longer, you have a quick start and a golden future on YouTube.




9. Evergreen content
The fastest way to grow a YouTube channel is to make evergreen videos, videos that are still watched in 5-10 years, because the topic never gets old.
This way you still capitalize on your success in 10 years from now.

For example:

"how to feed your dog" is still relevant in 10 years.

"the best charger for [mobile phone X]" is irrelevant within months.

To find out more about this #1 growth strategy check out my article about evergreen YouTube videos.


10. It is about viewers
You need to understand one thing above anything else: YouTube is about the viewer and viewer satisfaction.
Everything on YouTube is build around that, including all the algorithms.

Make videos for the viewer, not the algorithms.
The algorithms are programmed to react to viewers behavior.
If a viewer is not satisfied with the video content, it will react to that and not serve your video to more viewers.

Never try to hack or trick the algorithm.
You will hurt yourself more than you will gain in the long run.
Don't even think for a second think you can outsmart the smartest software engineers in the world that work at Google.

Instead of hacking the algorithm, feed it the right data, so it will find the right audience for your videos faster.

Valuablecontent trumps fancy equipment.
Shaky or footage with a good value is stillgood content.
A perfect camera angle with sharp footage with poorvalueis still poor value.

Your videos always need to have the viewer in mind.
For example:

a long introduction for your video (without getting to the point) - Not valuable to the viewer

a fancy bumper – not valuable to the viewer

if you raise a question with title a thumbnail (i.e. "I peed on an electric fence, this is what happened"), make sure to resolve it fairly quick, otherwise you, won't hold the viewers' attention for long

11. Use the video description
I see so many YouTube creators (even the big ones) not using their video description.
That is a missed opportunity.
Especially when you start your channel, YouTube has trouble figuring out what your content is about.
You have 5000 characters to tell the algorithm EXACTLY what you video is about and who it should serve the video to, use it!

Besides a general description, also include your video outline or script at the bottom of your video description.



To do list to start a YouTube channel
Pick a niche

Think about your audience

Create a YouTube account

Channel name – just pick one to start, you can change it later

Channel description – make sure your target keywords are in there

Channel logo – rather a picture of your face than a logo

Channel home page set up

Channel tags


Optional, but recommended:

at least one playlist

domain name registered (website can come later, but existence preferred)

social media handles and website on your channel home page

channel branding (font, corporate identity)

default video upload description (with social media handles)

Channel watermark branding uploaded and reads: "subscribe"

email address for business inquiries

links in channel header
Frequently asked questions: starting a YouTube channel
Is creating a YouTube channel free?
Yes.
Even better, you can get paid by Google for your videos if you do a good job when you apply for the YouTube Partner Program (YPP).


How much does it cost to start a YouTube channel?
You can record a video with your phone and upload it to YouTube free of charge.
Mac and PC have free editing tools (iMovie and Movie Maker) if you want to extensive video editing features.
But simple video editing tools are also available for your phone for a couple of bucks.

It is completely optional to buy a camera, camera stand and lights.
But they can improve your video quality.
My advice to start would be: just use your phone.
When you advance, you can buy the equipment.


How long does it take to get to a 1000 subscribers?
YouTube is not something you do on a Saturday afternoon and get 1 million subscribers.
YouTube takes time, a lot of time.
Some might make a video in 4 hours, most creators 1 or 2 days (like me).
It highly depends on the content you are making.

If you expect quick results, you will be disappointed.
If your first video gets 100 views, you have done a great job.

It took me more than a year to get to 1000 subscribers.
If you like to know about typical growth curves and my growth curve (100, 1000, 10K subs), check out my article How long does it take to get 1000 subscribers.



How to rank a video on YouTube
Don't make videos about random stuff, that doesn't work.
Put some time and effort into researching a topic before shooting it.
Make sure there is a demand for the video.

The key metrics that YouTube uses rank videos are CTR, Watch Time Minutes and Average View Duration.
What those all mean and how to rank videos on YouTube, you can read in twodedicated articles: 


How to earn money with YouTube?
You can earn money with YouTube when you are in the YouTube Partner Program (YPP).
There is a threshold in watch time and subscribers before you can apply.
For more oneligibility, see https://support.google.com/youtube/answer/72851.
You can apply for the program in YouTube Studio itself.

Once a member you need to set up a Google AdSense account.
AdSense is the platform that Google uses for payments to website owners when they place ads on their website.


Conclusion
If you are doubting to start a YouTube channel, just do it.
There is only one way to find out if you actually like it.

Don't overthink it too much.
Just start is my advice and if you need more information about certain topics, give it a Google.
I hope to see you back again here or on YouTube.
Happy YouTubing.

When you are serious about YouTube and want to take it to the next level, take a look at my video training program: Viral Strategy.
The program takes you step-by-step through the process of getting views, subscribers and going viral.

For new creators I included a module that guides you step-by-step through the process of starting, creating and setting up a YouTube channel.
Share this article
If you took value from this article, please share it on social media.


Website url:

Author
Dexxter Clark
YouTube consultant
Read more about the author
Book a YouTube consultation
Worth reading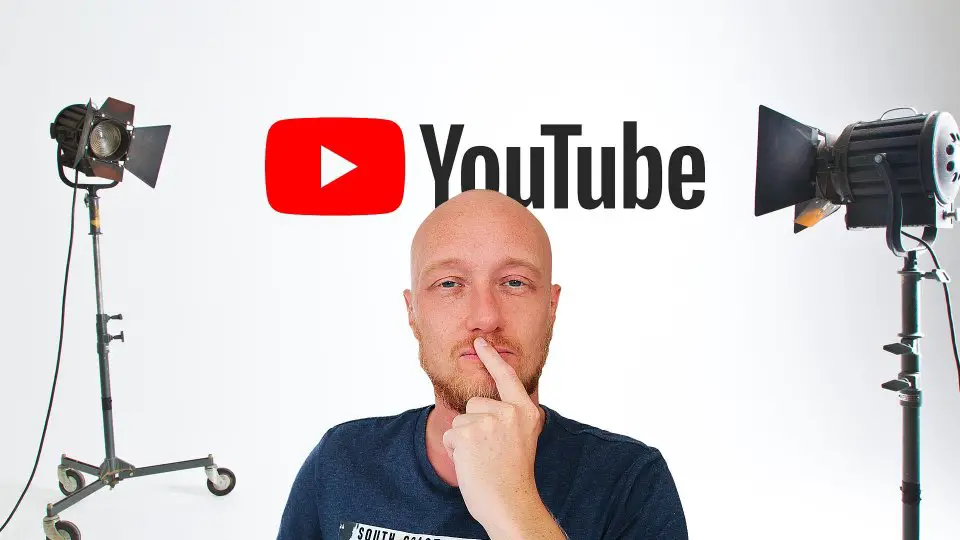 Absolutely not! 2023 is perfect to start a new YouTube channel. In this article I tell you exactly why. You might think that YouTube is ...
Read article