Best computer for a YouTube channel - editing, streaming etc
What is the best computer for YouTube: writing scripts, editing thumbnails, editing videos and streaming?
I'll break them down for each purpose and tell you what computer hardware and software is suited for the best for the job.
 
Where am I coming from?
I've worked at a computer store for more than 10 years, including the computer assembly line.
My video editing goes back to the 80's, back when digital video was a non-thing.
And I've burned my fingers on Pinnacle Studio, Pinnacle Edition (RIP, best editing software ever), Adobe Premiere 1 and 6, Final Cut Pro 7 and 10, and multiple versions of Davinci Resolve.
 
Terminology
Before I dive into the information of the article.
The "CPU" (Central Processing Unit) and "Processor" are the same thing.
The term "GPU" (Graphics Processing Unit) and "Graphics card" are often used synonymously, while tsechnically the GPU only refers to the chip on the graphics card.

The GPU is technically a CPU optimized for handling graphics.




Best computer for writing YouTube scripts
For writing scripts you need a computer, but it can be the simplest and cheapest computer out there.
It doesn't matter if it is a laptop or a desktop computer.
An old computer could do the trick as well, just like a tablet or even a mobile phone when you outline the video.

Hardware
·         Intel / AMD or Apple processor
·         2 GB RAM
·         Any graphics card will suffice

Software
·         A text editor like Word, Open Office or Google Docs.

Best computer for editing YouTube thumbnails
For creating and editing YouTube thumbnails you generally don't need a fast computer.
But when you want to edit non-destructively (with live effect layers), you might consider spicing up your computer configuration.
 
With live effect layers you can apply and adjust effects on-the-fly.
This however can have a significant impact on your computers' processor if you use a lot of them on top of each other, because all those layers have to be calculated live for every pixel, instead of once with a destructive edit.
 
Over the last years advanced photo editors like Photoshop and Affinity Photo increasingly leveraged more power or your graphics card to do the heavy lifting.

It doesn't need to, but it can enhance performance for large files with a lot of effects significantly.




 
For editing a YouTube thumbnail you generally don't need that much power.
Photo editing for ad agencies are far more complicated and intensive that our "simple" YouTube thumbnail.

Recommend hardware
·         AMD/Intel/Apple CPU, like the i5, i7 or i9 with 4 cores for live layers
·         4GB/8GB/16GB of RAM
·         A powerful graphics card can speed up performance

What do Youtubers use to edit their thumbnails?
·         Canva
·         Photoshop
·         Affinity photo (my personal favorite)

Best computer for YouTube video editing
Video editing is one of the most intensive tasks you can give a computer.
Choose a computer with a powerful processor (like an i7, i9 or Xeon or AMD) and a powerful graphics card (like the RTX 3070 or RTX 3080).
A capable power supply 800W-1000W or more is needed to handle power consumption from both CPU and GPU.




For video editing you need a fast CPU and if you are smart a fast GPU, but the relation between the two heavily on which software you are going to use. For example, if you use Adobe Premiere, it is more CPU heavy, but Davinci Resolve is more GPU heavy.
But both software packages benefit from both a fast CPU and GPU.
 
The CPU (central processing unit) does generally all the calculations, the GPU (graphics processing unit) on the graphics card can take over workload, so the CPU can focus on other things like writing your YouTube script while you are editing your video.
 
I would recommend Nvidia graphics GPU for video editing.
The support from video editing software is better for Nvidia cards than AMD.
A lot of software uses a technique called CUDA (Compute Unified Device Architecture), a technique developed by Nvidia.
The more CUDA cores your Graphics card has, the quicker it is in software that supports it.
 
Nvidia has also an encoder called Nvenc (remember that term for later).
NVenc encoding does x264 (YouTubes recommended format) and x265 encoding really fast with the graphics card, without bothering the processor, so it can concentrate on other tasks.
 
What CPU and GPU you exactly need depends a bit on your video resolution.

For HD you need less system resources than with 4K or 8K footage.




Storage
You can edit HD videos with a traditional spinning hard drive.
But for 4K and above you need an SSD.
 
You need a lot of storage space with video editing, I would say at least 1TB of disk space, but 4TB is recommended.
You can work with external storage drives, although they are always slower than internal SSDs.
 
NO SMR
Make sure to choose a PMR instead of a SMR Hard Disk.
SMR stands for Shingled Magnetic Recording, a technique which makes it possible to produce cheaper hard disks at the cost of performance when you move a lot of data around (like with video editing).
I don't want to bore you with the technical details in the article.
 

Be careful: a lot of manufacturers (Toshiba, Western Digital, …) are very secretive about the fact that that it is a SMR or a tradition PMR (Perpendicular Magnetic Recording) drive.




What video editing software do youtubers use?
·         Final cut pro
·         Adobe Premiere Pro (expensive due to monthly licensing fees)
·         Davinci Resolve
·         IMovie (free, but really simple)
·         Movie maker (free, but really simple)
·         Vegas
 
Final Cut Pro
I intensely HATE Final Cut Pro X, it assumes and does things without asking the editor what he wants. On top of that, it forces the most time consuming and illogic workflow on the editor.
Final Cut Pro 7 was hands down the best software out there (IMHO), but it doesn't cope well with the modern video formats and regretfully Apple threw it down the bin.
 
Davinci Resolve
I've tested Davinci Resolve multiple times over the years.
Resolve which has a free version with a lot of functionality.
My impressions are mixed.
I like the workflow and the way things are solved.
But the software is extremely laggy and crashes a lot on a brand new i9 with 32GB of memory and an SSD.
The same happened also on both of my previous macs with Resolve and my Windows laptop.

 





When you start out, I would say start with Windows Movie Maker or iMovie.
Those are free, pretty easy to use but limited functionality.

What computer do YouTubers use for editing?
·         i7 processor 8 cores, preferably an i9 with 10 or more
·         16GB / 32GB or even 64GB RAM for 4K
·         NVME SSD for booting windows and video renders
·         Hard Disk 7200RPM (non SMR) for mass data storage
·         1TB (minimum), 4TB or more recommended (external drives are an option)
·         Nvidia GPU with 8 GB of RAM, 11 or more for 4K.
·         800W-1000W or more power supply
Yes, this is going to be expensive.

Best computer for YouTube live streaming
Streaming can be an intensive task for a computer.
Choose a computer with a powerful processor (like an i7, i9 or Xeon or AMD) and a powerful graphics card (like the RTX 3070 or RTX 3080).
 
It depends a little bit on what you are streaming, when you steam only the image of your webcam, mediocre specked computers can handle that fine.
But when you want to stream software that uses a lot of system resources, like that graphic intensive 3d game your computer might get a bit overwhelmed.
 
For those resource intensive software, the previously mentioned Nvenc on Nvidia GPUs can help you out a lot.
Instead of using your CPU for the software and encoding your live-stream Nvenc sends the encoding part to your GPU.
 
When you want to stream recent 3d games you need a beefy computer as a basis.
A fat CPU, a fat GPU and a fat power supply to support the two.

An 800W power supply as the bare minimum.




Streamdeck
It is handy (but completely optional) to have an Elgato Streamdeck (or equivalent) when streaming
This is a device with physical buttons, so you can switch between so called "scenes" or play a sound effect, without having to dive the streaming software while streaming.
This is especially handy when you play a game and don't want to be distracted.

Best software for YouTube live streaming
If you start with streaming I suggest you look at OBS, Open Broadcasting Studio.
The software is free at it can do a lot.
When you advance you could take a look at one of the many commercial alternatives.
What computer do youtubers use for live streaming
·         i7 processor 8 cores, preferably an i9 with 10 or more
·         16 or 32 GB RAM
·         NVME SSD for booting windows and starting programs fast (recommended)
·         Nvidia GPU (Nvenc) with 8 GB of RAM, 11 or more (depending on the game)
·         Powerful powersupply 800W – 1000W, preferably more
 
For a summary of all my recommended equipment, go to the Recommended Equipment section on this website.

When you are serious about YouTube and want to take it to the next level, take a look at my video training program: Viral Strategy.
The program takes you step-by-step through the process of getting views, subscribers and going viral.

For new creators I included a module that guides you step-by-step through the process of starting, creating and setting up a YouTube channel.
Share this article
If you took value from this article, please share it on social media.


Website url:

Author
Dexxter Clark
YouTube consultant
Read more about the author
Book a YouTube consultation
Worth reading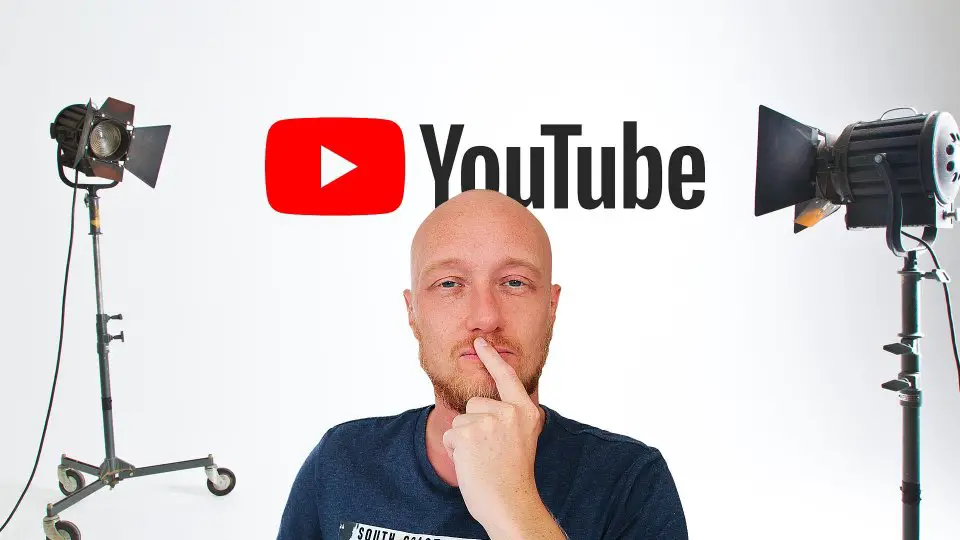 Absolutely not! 2023 is perfect to start a new YouTube channel. In this article I tell you exactly why. You might think that YouTube is ...
Read article