The best time to publish a YouTube video in 2024 (+timetables)
The honest answer: it depends on your audience.
In this article I'll dive into the best publishing times for YOUR channel (not that of others), how you can find it and how you can take advantage of a sneaky cheat to get ahead of the competition.

Before I wrote this article I did some research, although I have my own answer, I wanted to know what others say to see if it is consistent with mine.
I found multiple websites that contradict each other and contradict my statistics.
The reason for those contradictions is, because it depends on your audience.
That audience is different than mine and vice versa.
So there is no general advice that applies to everyone.

I noticed that a lot of blogs talk about best upload times for YouTube.
Upload times don't matter, it is the release time of the video that counts.
In this article I talk about release time.


Publish in the morning in the weekend
During the night viewers are sleeping, so publishing is very unwise because the algorithm has "no one" to test your video on and may die a premature death.
You want to publish at a moment that has some traction, but is not too busy yet.
This way you can take advantage of the peak hours.

The ideal spot is in the morning, because your video has a whole day to gain traction.
But where it is morning, depends on the location of your audience.
If you make a video in Japanese, you are not likely to get much viewers in the rest of the world than your own time zone.

When your video is in English (like my target audience), your target audience is likely to be in:
1) USA
2) India (no, not a typo)
3) UK

Weekdays are different than the weekends since most people have a nine to five job and have two days off during the weekend.
On saturdays and sundays I tend to have more views on my videos (the whole channel, not only the new ones).

I looked at my top performing hours for 3 weeks, see graph below.
The times are in GMT+1, so "in the evening" in Europe means "in the morning" in America (with me being ahead of America).
You want to publish right before peak hour (so before the times in the graph)

| weekday | week 1 | week 2 | week 3 |
| --- | --- | --- | --- |
| monday | 9 PM - 12 PM | 8 PM - 11 PM | 5 PM - 12 PM |
| tuesday | 8 PM - 11 PM | 4 PM - 12 PM | 4 PM - 10 PM |
| wednesday | 8 PM - 11 PM | 7 PM - 1 AM | 7 PM - 12 PM |
| thursday | 5 PM - 11 PM | 7 PM - 12 PM | 6 PM - 12 PM |
| friday | 5 PM - 12 PM | 8 PM - 11 PM | 5 PM - 11 PM |
| saturday | 4 PM - 12 PM | 5 PM - 11 PM | 4 PM - 7 PM |
| sunday | 3 PM - 11 PM | 5 PM - 11 PM | 6 PM - 12 PM |
You can see that there is a pretty consistent rush hour for weekdays and on Saturdays the rush hour starts slightly earlier.

What are the best days to publish? Which day attracts the most viewers? So on which day should we release?
I the table below I've tracked my views over the course of three weeks.
I have taken the end of January/beginning of February as a test month, because I didn't upload, so no new videos that can skew the results.
| weekday | week 1 | week 2 | week 3 |
| --- | --- | --- | --- |
| monday | 4296 | 4219 | 4005 |
| tuesday | 4139 | 4138 | 4266 |
| wednesday | 4271 | 3911 | 4115 |
| thursday | 4104 | 4105 | 4088 |
| friday | 3879 | 3829 | 4136 |
| saturday | 4378 | 4126 | 4218 |
| sunday | 4203 | 3995 | 4398 |
The views are pretty consistent, but I noticed a slight increase on Saturdays and Sundays and a slight dip on Fridays.
I checked if that is consistent with other months, I can confirm that, but it is within the margins of error: it doesn't happen every single week.
Let's say, it's not statistically significant to draw definitive conclusions.


How to find your publishing schedule?
Go your YouTube Analytics in YouTube Studio.
When you are in the Dashboard, click on "Analytics".
There you see a realtime graph, click on "See More" on that same card.
On top of the screen you see the graph you saw earlier enlarged.

If you hover over the bars in the graph you can see the times.
Note down over the course of a week (or two or three) the top performing hours to determine your peak hours, as I did in the table above.
This way you have tailored publishing advice that is applicable to your channel and your audience, not someone else's.
[AD3]
However, I would encourage you to experiment with different publishing times.
I noticed that this works for me, but does not necessarily has to work for you.

If you are new to YouTube and still have to figure out stuff, do experiments to see what works best for your audience.
But at least, now you have a starting point for your experiments.
First step is to know who your target audience is (not only for your publishing schedule), so you can determine the time that they are out of bed.


The sneaky cheat
Every YouTuber publishes exactly on the hour,
6 PM, 8PM, or 10PM…
But what if you deviate from that to stand out?
"The best times to publish" are crowded because everybody publishes at those times.

What if you post at 6:15 PM or 6:45 PM instead of 6PM sharp?
Viewers get a ton of notifications every single hour at exactly the same time.
It's easy to blend into the crowd and not get noticed.

My preference is 15 minutes past the "sharp" time, so 6:15PM for example.
When viewers receive 20 notifications at 6PM, yours at 6:15PM is on top of all those notifications for 45 minutes!


Time of the year
Some seasons are just busier than others.
Besides that some YouTube channels are seasonal, there is also a general trend.

A channel about skiing only applies to the winter season and camping to the summer.
But generally speaking the general trend throughout the year is:
January: slow
February - September: normal
October - December: good

Doubling down on publishing content in the last quarter of the year can be beneficial for your channel in terms of views and subscribers.

The CPM (Cost Per Mille) of advertisements highly varies per season.
The last quarter of the season is the holiday season and CPMs skyrocket, because advertisers want to sell more during the most profitable season of the year.
When you are serious about YouTube and want to take it to the next level, take a look at my video training program: Viral Strategy.
The program takes you step-by-step through the process of getting views, subscribers and going viral.

For new creators I included a module that guides you step-by-step through the process of starting, creating and setting up a YouTube channel.
Worth reading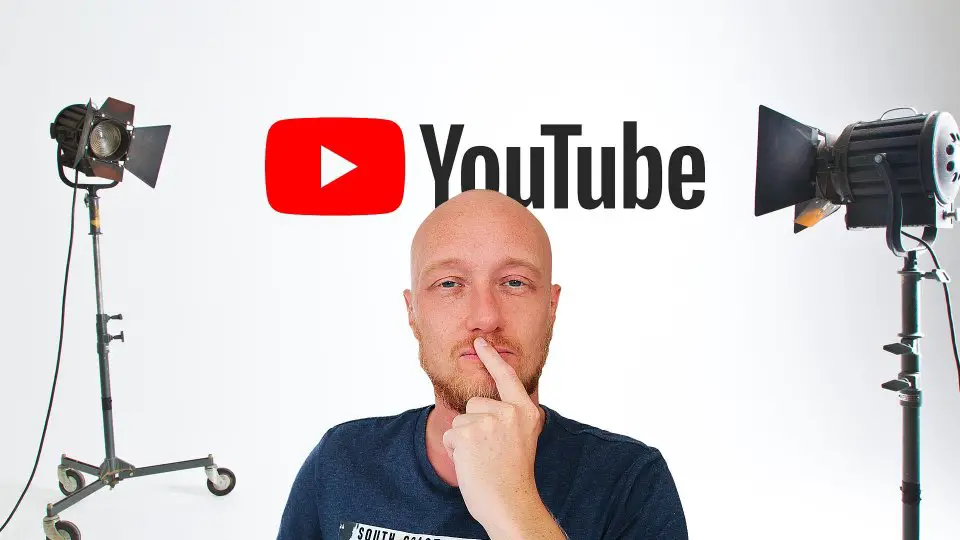 Absolutely not! 2024 is perfect to start a new YouTube channel. In this article I tell you exactly why. You might think that YouTube is ...
Read article