YouTube Traffic Sources explained – Get 2.5 million views too
Where to find YouTube traffic sources (in YouTube Analytics)
You can find your traffic sources on the desktop YouTube website in your YouTube Studio under "YouTube Analytics" under the tab "Reach".

You can click in the card "traffic sources" on "see more", but that doesn't always work, because it doesn't let you click on the individual traffic sources to dive deeper.
But when you go to "advanced mode" (top right corner of the screen) and then select "traffic source" you reach the same page, but you CAN click on the individual traffic sources.
With that click you can get extra clarity on what an individual traffic source contains.


Let's start with the least interesting and build up to the traffic source that got me 2,5 million views.


Product pages YouTube traffic source
Product pages are the pages on some of YouTube's products like YouTube Kids, YouTube Movies, YouTube Music.
I never used these products, nor have I never heard creators or clients getting a lot of views from these.

Hashtag pages - YouTube traffic source
When you use hashtags in your video descriptions than they might show up on the dedicated YouTube pages for hashtags.
You can pick target keywords as hashtag (for example: #youtubeviews )
You can click on the traffic source to see from which hashtags you got views.

But to be honest, nobody uses them, hashtags never took off, because they are inconvenient.
Viewers need to click on a hashtag on another video and then your video might show up or have to specifically search for that hashtag.

Hashtags only show up under a video if you didn't fill out a recording location.
I add hashtags in my description, just to be complete, and I get some views from them, but don't sweat it too much.





On top of that, there isn't really a strategy you can apply to get on the hashtag pages, because these hashtag pages are not generated by channel authority (like other traffic sources in this article).


YouTube advertising - traffic source
If you use one of your videos as an advertisement on YouTube Ads, this is the traffic source that shows you how many views you got.

The only way to trigger this traffic source is to buy ads.

Shorts Feed - traffic source
The shorts feed are the videos from the YouTube shorts shelve on the YouTube mobile app.
YouTube shorts are watchable on desktop, but then then it won't show up under the shorts feed traffic source.
This YouTube traffic source is important if you are are shorts creator, but not so much the regular content creators.

When you create shorts, have you read up on the new YouTube Shorts 2.0 strategy?

Notifications - traffic source
These are the alerts viewers get when you release a new video.
When you click on these notifications you can see where these notifications came from.
Email notifications and App notifications are deprecated.

The efficiency of notifications as a traffic source decreased drastically over the last years, because the YouTube Home and Suggested algorithms mostly took over as notifier.



Viewers are often overwhelmed with the amount of notifications, which makes them less effective.
Also, notifications often don't even reach viewers because they haven't enabled the bell-notification.

Only a small amount of viewers receive notifications.

Video cards and annotations - traffic source
Annotations don't exist anymore, those were interactive elements in the middle of a video.
Video cards do still exist, those are the i-icon notifications in the top right corner of a video.
Be aware that some viewers find them annoying or distracting and switch them off in their YouTube preferences.



I hardly use cards anymore anymore as a YouTube traffic source, because they are also audience retention killers.
When a viewer clicks on a card, they leave your current video which hurt one of your most important metrics that YouTube uses to promote your videos.

Also, video cards are roughly 10x less effective as end-screen for example.

Playlist page - traffic source
Don't confuse the traffic source "playlists" with "playlists page".
The playlist page is the page on your YouTube channel with all the created playlists.

Playlists - traffic source
The traffic source "playlists", are the individual playlists itself.
You can reach those as a viewer via the playlist page or from an end screen or from a video card.

Playlists are a solid strategy to grow a YouTube channel.
A lot of creators confuse a playlists with a way-to-organise-content.
Playlists are literally a list of videos for viewer to watch in consecutive order, just like a playlist in your favorite music player.
So, don't put 100 videos in a playlist, nobody is going to watch that.

Using playlists will increase your session watch time, which the YouTube Algorithm loves more than anything in the world.

Channel pages - traffic source
A channel page is the youtube-channel-home-page and the youtube-channel-videos-page of your YouTube channel.



I would recommend to "dress up" your YouTube channel homepage by giving an accurate representation of what your channel is about:
Have the first shelve with your latest uploads (this is what viewers expect to see on a YouTube channel)
Don't have a shelve with your most popular uploads.
This gives your competition more information than they need to have and viewers don't care.
Have a playlist with your recommended videos (preferably the second playlist on the page).
And fill the rest of the homepage with relevant playlists that represent your channel

End screens - traffic source
End screens are a super important traffic source for YouTube channels.
You want to return viewers to your content to increase session watch time, an end-screen is your number 1 tool to do that.
Only your most loyal viewers made it to the end of your video, they are probably interested another video of you.

The best practices to get 2x more views with end-screens you can in my article about YouTube Outros.

What is "Other YouTube features" traffic source
"Other YouTube features" is literally a hodgepodge of YouTube traffic sources that YouTube couldn't fit under any other YouTube category, like:
YouTube remote, which is an app to control the YouTube player (play, pause etc)
Offline views from the YouTube mobile app (viewers downloaded the video in the YouTube app to watch later).
The "youtu.be" url shortening service (like https://youtu.be/ERJ27QzCeI )
Creator Studio (which is you (or other creators) clicking on your videos and watch them)

Some YouTube partners show YouTube videos in their app.


What is YouTube "Direct or unknown" traffic source
With this traffic source, YouTube literally has no idea where the view is coming from.
For example:
When a viewer types in the url of a video directly
When a viewer has bookmarked a video in his browser and clicks on the bookmark
Views from apps that YouTube doesn't recognize

YouTube Suggested traffic source
The YouTube suggested algorithm shows videos that it thinks viewers will enjoy most.
Those are displayed on the right side on YouTube desktop and under a video that you are watching on mobile.


Triggering YouTube suggested can be really hard as a beginner creator, because it is highly driven on you returning viewers, so make those playlists I mentioned earlier and use those in your end screens.



YouTube Suggested is for a bigger channel the most important traffic source, but less for a small creator, but nevertheless, still very important if you want to grow.

When you click on the Suggested traffic source, you can see which videos refer to yours.
There are probably a lot of your own videos in there.
But the gold lies in the videos of other channels that refer to you.
Because those are videos that your audience is also interested in, which are potential video ideas for your channel.

Promoting itself??
Sometimes you will find the video itself in between the suggested traffic sources of that video.
That might sound weird, but the current video is the first video in the "mix"-playlist in between the suggested videos.
When a viewer clicks on that playlist in suggested, that video starts playing, so the video is recommending itself.

As a beginner creator it is very wise to dive a bit deeper into YouTube Suggested, because you can already prepare your channel for being big.

This article about YouTube Suggested Algorithm will help you with that.


External - traffic source
The external traffic source is everything that refers to your video.
Those are most often websites or social media.
Google Search is probably the biggest of the bunch
YouTube video player embeds in websites
Social media like Facebook, Twitter and whatsapp


So post your video on a platform with a warm audience (!!!) like your twitter account.


YouTube Search
YouTube Search is what typed viewers into YouTube search that and found your videos.
YouTube search is where the gold lies for beginner creators and got me 2.5 Million views on my DJ channel.
As a beginner creator you can't really trigger anything else, so start here by making videos that viewers actually search for.

You can click on the YouTube Search traffic source to see all the keywords that you rank for.
This is useful information to have, because you can see that you can rank for those keywords, so new videos targeted around those keywords will probably work well also.

Maybe there are also keyword that you didn't target conscientiously.

These are golden ideas to make new videos about, after all you are now already able to rank when you are not target them.


What is YouTube Browse features?
Then the traffic source that blows up YouTube channels, like it did my DJ channel.
Browse features makes big channels out of small channels overnight.

This traffic source is bit of strange one because it is actually a combination of different traffic sources, so Browse features deserved its own article.
When you are serious about YouTube and want to take it to the next level, take a look at my video training program: Viral Strategy.
The program takes you step-by-step through the process of getting views, subscribers and going viral.

For new creators I included a module that guides you step-by-step through the process of starting, creating and setting up a YouTube channel.
Share this article
If you took value from this article, please share it on social media.


Website url:

Author
Dexxter Clark
YouTube consultant
Read more about the author
Book a YouTube consultation
Worth reading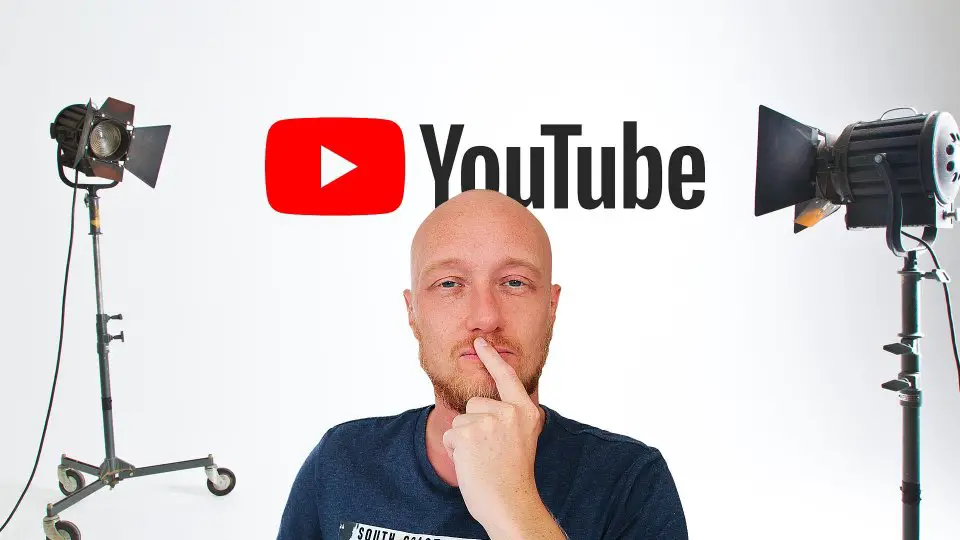 Absolutely not! 2023 is perfect to start a new YouTube channel. In this article I tell you exactly why. You might think that YouTube is ...
Read article