3 YouTube analytics hacks that got me 2.6M views
Hack #1
The first metric is the view to subscriber ration which isn`t in YouTube Analytics at all, but with a little hack you can get a overview.

This metric tells us how valuable viewers think your video is.
If they clicked on subscribe, they want to see more content like this.
So you make videos around the same topics:
1) you make videos that viewers actually enjoy
2) you simply gain more subscribers per video.


To see the view to subscriber ratio you have to export your Analytics to google sheets.
Go to:

your Channel Analytics in YouTube Studio
"advance mode" (top right corner of the screen)
make sure the column "views" and "subscribers" is present, if not, add it via the plus icon in the table header.
Click on the export icon in the (top right corner). It looks like an arrow down.
Select "google sheets"
Wait a few seconds, but the data will open in Google sheets.
Add a column
enter the formula to divide subscribers by views * 100 (=F2/D2*100) (assuming that F2 is subscribers and D2 is views)
if Sheets asks to "auto fill" click "yes"
right click on the table header and "sort by sheet Z-A"

This gives us an overview of the best converting videos, with the best ones on top.

If you want to calculate the view-to-subscriber ratio for just 1 video, or your whole channel, it is easier to use the view to subscriber ratio calculator on this site.

What is a good view-to-subscriber ratio?
> 2% good
1-2% ok
< 1% needs improvement

Hack #2
The second Analytic metric is hiding in plain sight in between video groups in YouTube Analytics, I`m not sure why they did their best to hide it.

With groups you are able to you make comparisons between groups of content, like: all the videos with a blue thumbnail, all the videos with about cows.
And you can even make comparisons between dates, like all the videos with blue thumbnails in 2023 compared to 2024.

But instead of groups we are going to look at the performance in the first 24 hours.
This tells us how well our core audience responds to our video.
In other words: how good is the topic of the video or your title/thumbnail.
Because if you know that, you can make more videos like this.
Because they are probably into more videos.
If your core audience responds well, it pushes new videos out to more new viewers.

Go to:

your Channel Analytics in YouTube Studio
"advance mode" (top right corner of the screen)
"compare to" (top right corner of the screen)
"video performance first 24 hours" (top right corner of the screen)
You can select another date range if you want (top left corner of the screen)
This gives you an overview of the best and worst performing videos.





Hack #3
The third metric is a metric that YouTube actually removed.
They gave us an overview, but you can still see it on an individual video level.

This metric tells us how well you retained viewers in the beginning of your video.
This tells us 2 things:

how good our intros are
How well your title and thumbnail set the right expectation for viewers.
As you might now, YouTube looks are mainly 3 things to promote videos:

how many viewers click,
how many viewers watch (make it to the end of the video) and
how many viewers return to your videos.
Having good intros actually helps with all 3:

how viewers click: since we can now see a preview when we hover over a video
how many viewers make it to the end of the video: the more viewers you retain in the beginning more viewers make it to the end of the video
making viewers return: by selling your next video in your end screen, you can make viewers watch more videos than they originally intended.


It is useful to make a spreadsheet with that data for your last 100 videos to see what works best.






To give some context:
Average Percentage viewed at 30 Secs:

> 80 % good
70-80% ok
< 70% needs improvement

Take this with a grain of salt because every niche is different, but at least you have something to shoot for.

You intro also helps to improve your overall audience retention.
Here I have a complete guide to improve your audience retention.
When you are serious about YouTube and want to take it to the next level, take a look at my video training program: Viral Strategy.
The program takes you step-by-step through the process of getting views, subscribers and going viral.

For new creators I included a module that guides you step-by-step through the process of starting, creating and setting up a YouTube channel.
Share this article
If you took value from this article, please share it on social media.


Website url:

Author
Dexxter Clark
YouTube consultant
Read more about the author
Book a YouTube consultation
Worth reading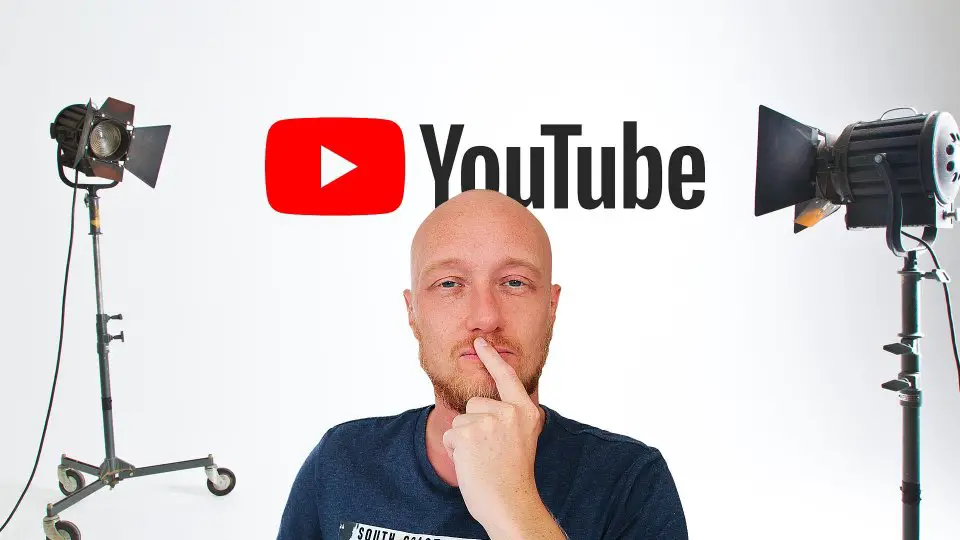 Absolutely not! 2023 is perfect to start a new YouTube channel. In this article I tell you exactly why. You might think that YouTube is ...
Read article