YouTube brand sponsorships in 2024 - NEED to know guide
Brand deals are the most lucrative revenue stream for YouTubers.
In this article: how much can you charge (money formula), how to do it the wrong way, the right way and how to do it the smart way.
Also: your media kit (what should be in it), sponsorship packages and how to get a sponsor?

With a YouTube sponsorship deal a brand pays you to mention their brand or product in a video.
Fashion channels for example are famous for their brand deals:
The creator does a try-on haul of their products, mentions the brand and hyperlinks the products worn in the video.

Be aware that YouTube has strict policies about brand sponsorships.
For example, you must check the checkbox: "this video contains payed promotion" in the YouTube video editor.
Make sure you are aware of the YouTube guidelines about sponsorships before doing any brand deals.


The wrong way (free)
I get heaps of review requests (= asking for free promotion) of small unknown companies which are looking to make a quick buck and want to use me for doing that.
Most of those requests are unrelated to the topic of the YouTube channel.
You may be flattered that they contact you, but those brands don't seem to grasp the bigger picture here (or pretend to not grasp it).

I noticed that all those requests only focus on the value for the brand, but leave the value for me as creator out of the picture.
If you want free exposure, why would I honor your request?
I had to work hard to create this exposure, and the brand wants it with no effort for free.

I only see a negative value for me and most brands have done nothing to convince me otherwise.
Those brands come to you because big channels said "no", and you may be so naive to say "yes".
They basically ask: "I want free promotion in exchange for you hurting your channel".

It's your job as small creator to actually see that bigger picture.
A small creator has already "problems" generating views for their videos, and can't afford any damage to your small track record.

reason 1: 
If I make a video about an unknown product, just a handful of people will actually click on the video when it goes live, instead of my whole potential audience.

That is a huge red flag for the algorithm that the topic is not interesting.

reason 2: 
With a small channel, your main source of "income" is YouTube search.

Nobody will search for an unknown product.

If nobody searches for the topic, it's another huge red flag for the algorithm that your video is bad.

If a couple of videos bomb a couple of times in a row, the algorithm starts to think that your content in general is bad.
You will do more damage to your channel than good by honoring those requests.
Both you and your "sponsor" are not happy.

The video is free promotion for them, a whole lot of work for the creator and a 99% chance it will bomb.
Again, why would I do a free review for your unknown product?


What is the right way? (paid)
First of all, the product to promote should be a related product to your content or target audience.
A software plugin for a music producer channel is related to the content.
Shaving cream for a tech channel may be unrelated, but it is the right target audience (I still regard that as related).

My take: do a paid plug for the brand of 20-30 seconds in a regular video.
The video has "fresh" eyes, right in the target audience of your sponsor.

Your fans will see your content, will see the ad and no ad blocker that blocks it.
If the brand sponsors more than one video, the same audience sees the ad multiple times, that is effective marketing (ask all the marketing gurus)!
You are happy and your sponsor is happy.


The smart way
A sponsorship extending over more than one video is the easiest and cheapest solution for both brand and creator.
Both parties have to do the negotiations only once, pay once and it's less work for both.
On top of that, the brand is cheaper off per video.

Sponsoring just one video doesn't make any sense from a marketing perspective: buying an ad once on television is not effective and money down the drain.
An effective marketing technique is repetition.
Buying 100 ads is effective, because people see the same message over and over again, which builds trust because people get familiar with the product.

Most brands do seem to miss that point however when it comes to YouTube.


Negotiations
You have to negotiate a price that works for you and the brand.
Most brands turn to social media because it's a fairly cheap compared to traditional media.
Running an ad in your local newspaper can cost you $300 for a post stamp size ad that is thrown away tomorrow.
[AD3]
The production costs for a full blown television ads are high.
Hiring an actor alone can cost you $600-800 a day (even as a low level actor I charged that amount of money).
On top of that the brand needs to pay for editing, location, producer, set dresser, hiring props, hiring lightning equipment, hiring camera, hiring sound equipment and the production company has to make a profit too.

After production, a brand has to buy a spot on the air, can cost over $10K per placement.
As a content creator you do everything for them in one package: production, camera, acting, editing and distribution.

It's wise to mention that the brand may not see a big impact on their sales immediately.
Maybe a viewer who sees the video today, will buy the product in a week when they need it.
Evergreen videos will still be watched in a year and generate a sales for the sponsor in a year.
For television ads they have to buy a spot over and over again for exposure, YouTube is free in that regard for the sponsor.


Forms of sponsorships
Sponsorships exist in a few forms.

Money
The simplest form is to charge money for one or more videos.

Affiliate links
The YouTuber links to the website of the manufacturer and gets a little bit of money when a viewer clicks the link and buys the product.

Amazon has an extensive affiliate program for social media influencers.
Affiliate links can be very lucrative in the long run.
A video that you made two years ago, can generate an affiliate sales today,

Free products
A brand can send you free products to use.
Personally, I find that the least attractive form of sponsorship, unless it involves products that you would have bought anyway.


Sponsorship packages
I offer sponsorship packages, because I can offer value in more than one category.
For X amount of money, you get:

A 20 second spot in my video(s)
A mention in my email(s) to my mailinglists
An ad on my website(s) or a sponsored blog post.
A mention in my freebee downloads like my free ebook.
I'm always open to negotiations to tailor a deal to the needs of a brand.


How much do you charge for a sponsorship deal? The money formula
How much money can you ask for a sponsorship?
The amount of money changing hands for a sponsorship hugely varies, there is no real guideline.
It highly depends on the niche you are in.
You can charge more for evergreen content than short lifespan content.

I know a YouTube channel that did a multi-video brand deal for $200 per video, the channel at the time had only 13,000 subscribers.
Another YouTube channel between 10K and 20K subscribers asked 400-500 dollar for a video.
I also heard $80K deals are made for less than 100K subs.
There are big creators with 10 million subs that made a $300K brand deals.
Did you spot that the $80K deal is much more lucrative compared to the 300K deal?

If could make a formula to determine your price, you should base it on your average video views.
Multiply your average video views by your magic number.
Your magic number (aka your price) makes all the difference to the outcome.

That formula should look something like this:
Sponsorship price per video = average views X your price.
(The X is the multiply factor).

It is very common to use CPM in these formulas, which is the price per thousand views.
That means also that you have to divide the video views by a thousand.
The formula becomes as follows:
Sponsorship price per video = (Average views / 1000) X CPM.

You can download a spreadsheet with the formula in the download section on this website.
You only have to fill out the video views and CPM, and it will do the math for you.

This is also the formula that Grapevine (link) mentions in their article on prices for sponsorship deals.
They advise a CPM of $20 - $30.

Grapevine's take on the formula measures the average views of your last ten videos.
I don't agree with that viewpoint, because it applies to short lifespan content, not evergreen content.
More about evergreen content in my article: Why evergreen content is the number one growing factor for YouTube.

You can only judge channels on their last ten videos where actuality (like vlogs and news) is their bread and butter.
On channels where evergreen content is their bread and butter (like tutorial channels), you have to take more videos into your formula and even exclude your last ten videos (because they didn't reach their full potential yet).

The ads of the sponsor will still be seen in three years with evergreen content and the sponsor should pay for that accordingly.


Media Kit
A media kit is a document to give a potential sponsor insight into your YouTube channel and other (online) marketing channels.
In a media kit you show what you are worth, what you are trying to accomplish and who your target audience is.

The (potential) sponsor can judge if a sponsorship deal with you is a good fit for the brand.
The media kit is a billboard or sales pitch for your brand, so make it visually attractive.
You have to stand out against other influencers.

The easiest way to make an attractive media kit, is to make a PowerPoint presentation and save that as a PDF file.
Use the same layout as your YouTube branding.

A media kit contains information like:

What is your channel about
Target audience (age, gender, demographic, interests)
Successful videos
Explain your benefits (it's a sales pitch, remember)
Different sponsorship opportunities (affiliate, video sponsor, a plug of 20 seconds or product review)
Video statistics (amount of views a month, growth)
Other media platforms statistics (Instagram, Facebook, website, mailing list)
Past sponsorships
How do you earn your money (ad revenue, web shop, affiliate marketing, sponsorships etc)
Your personal details, so the sponsor can contact you for more information or price inquiries

Consistently update your media kit, your statistics change all the time.


How to get a sponsor?
This might be a bit tricky.
The most ideal sponsors are not the ones that are contacting you.

YouTube has a website called Famebit to connect content creators with potential sponsors.
On the website you can propose sponsor suggestions.

The bigger YouTubers have dedicated staff members to find good brand deals.


Make an agreement
Always make up a (small) agreement.
You draft up those agreements to never use them (hopefully), you make those agreements to prevent misunderstandings.

I heard of sponsorships going south, because one party screws over the other.
Somewhere in your YouTube career you probably will have one or more disagreements with a sponsor.
An agreement makes clear what both parties can expect.

My advice is to pay a lawyer to make an agreement, especially when the deals are getting big.
A good lawyer looks subjectively (in your advantage) at the contract and spots potential loopholes.
Lawyers are expensive, but the money you pay upfront to make an agreement can save you ten times that amount when you have a disagreement.
When you are serious about YouTube and want to take it to the next level, take a look at my video training program: Viral Strategy.
The program takes you step-by-step through the process of getting views, subscribers and going viral.

For new creators I included a module that guides you step-by-step through the process of starting, creating and setting up a YouTube channel.
Worth reading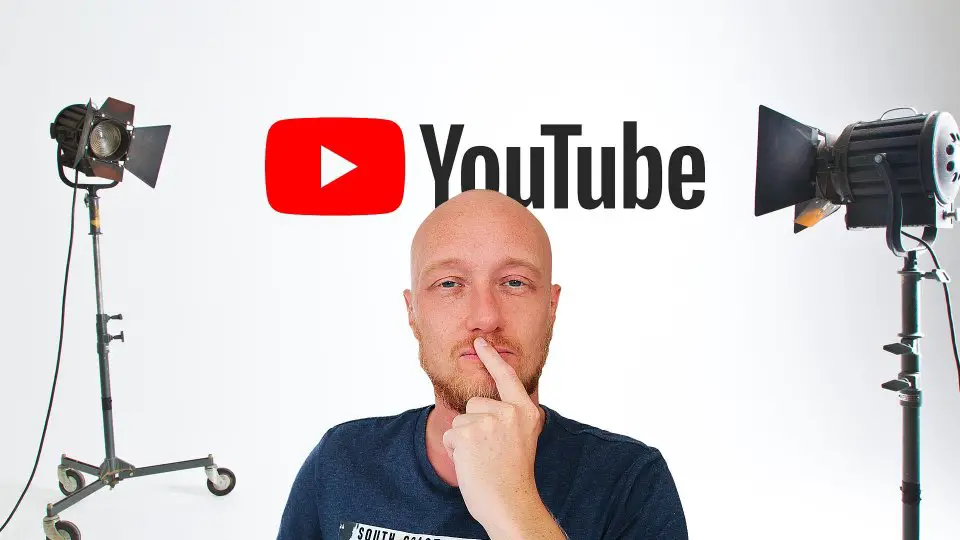 Absolutely not! 2024 is perfect to start a new YouTube channel. In this article I tell you exactly why. You might think that YouTube is ...
Read article