10 Sure-fire YouTube video title ideas that actually work
A high clickthrough rate (CTR) is what every YouTuber wants, but how to craft compelling YouTube video titles?
In this article I give you ten templates for YouTube video titles that actually convert into a click.
Without any fluff, let's dive right into it.

You can probably probably title every tutorial with "How to [X]".
But let's take it a step further with some templates for YouTube video title ideas:

1. [X] tips to [Y]
Tips, tricks, cheats and hacks are maybe not as appealing as the video title ideas that follow, but can still count on proper search traffic by your potential viewers.
People always want to take the path of least resistance, so searching for a way to fix their problem.

9 ways to improve your strength
10 tips to get more YouTube subscribers
15 YouTube algorithm hacks
2. What [person] expects you to know about [subject]

A social expectation is a perfect emotional trigger to catch someone's attention.
Everyone wants to know social conventions in the fear of being left out.

What your boss expects you to know about programming languages
What your wife expects from you when she says [X]
What your audience expects from your YouTube video
What you should know about making your first YouTube video
3. Why [X] never/always [Y]
Triggering curiosity is a big part of copywriting.
Taking a commonly known fact and give it an unexpected spin, you want to know why that is.
Why is it different than I expect?
Or it is a fact that everyone takes for granted and never thought about why that it is what it is.

Why making plans in life never work out the way you'd expect
Why mouse traps go off with a mouse and not a rat
Why we see only one side of the moon
Why voting predictions are always wrong
Why [person] is still the most wanted actor in Hollywood
Why starting a YouTube channel always take 3 years
4. Little Known Ways to [topic]
Sharing a secret always works, because we humans are curious by nature.
This is the only precedent gossip magazines (still) sell.

5 little known ways to party like an animal without spending a dime
6 little know ways to hack the YouTube algorithm
little known ways to save money with your car
5. What [person] tells you about [subject]


"What? what? I want to know!"
The fear of missing out (fomo) is a strong emotional trigger that works like a charm every single time.
I use a variation of this video title template for my YouTube ebook: "What big tubers don't tell you" (click for more info).
The book is about starting a YouTube channel for beginners and earning money within months instead of years, but the title "Starting a YouTube channel" isn't quite as catchy.
Especially highly competitive search terms on YouTube are a perfect for a "not tell you" title.

What your government doesn't tell you about nuclear weapons
What your boss tells you about asking for a pay raise
What YouTube doesn't tell you about their Algorithm
6. Don't [topic] before watching this
This one is pretty clever, because it implies that you can't start without watching the video.
This works especially good for product review videos on YouTube.
A variation is "Watch this before you do [topic]".

Don't buy a car before watching this
Watch this before telling your wife you want a divorce 
Watch this before you tile your bathroom
7. [number] [adjective] ways to get [goal]


Numbers work well in YouTube video titles, combine that with an exciting adjective and the topic of choice.

7 effective ways to paint your house within an hour
8 polite ways to decline coffee with your neighbors
12 amazing dating ideas that work like a charm
5 proven ways to increase your YouTube search traffic.
8. How [topic] disrupted [big industry]
Tell about a change that happened that made a huge difference.
It's even better when people didn't realize that there was even a change, this triggers extra curiosity.

How Hank Janssons distrusted the food industry
How this toy changed the way we look at video games
How this sound card changed the music industry
9. The [worst/best] moments
How to prevent a mistake?
You want confirmation or are curious to what the best (or worst) moments are in someone's life or product.

Worst mistakes people make when making a YouTube video.
The best moments of the Titanic movie
The worst things you can to when you can't catch sleep
10. Are you still (using) [product]?
Guilt is also a strong emotional trigger.
This hook works best if people don't realize that it is bad behavior.

Are you still using spay cans?
Are you still not using keyword research tools?
Do you still brush your teeth in the morning? Don't!
Why do you still Google your ailments?
11. YouTube video title generator
If you are looking for more video title ideas, check out the free YouTube video title generator on this website.
When you are serious about YouTube and want to take it to the next level, take a look at my video training program: Viral Strategy.
The program takes you step-by-step through the process of getting views, subscribers and going viral.

For new creators I included a module that guides you step-by-step through the process of starting, creating and setting up a YouTube channel.
Share this article
If you took value from this article, please share it on social media.


Website url:

Author
Dexxter Clark
YouTube consultant
Read more about the author
Book a YouTube consultation
Worth reading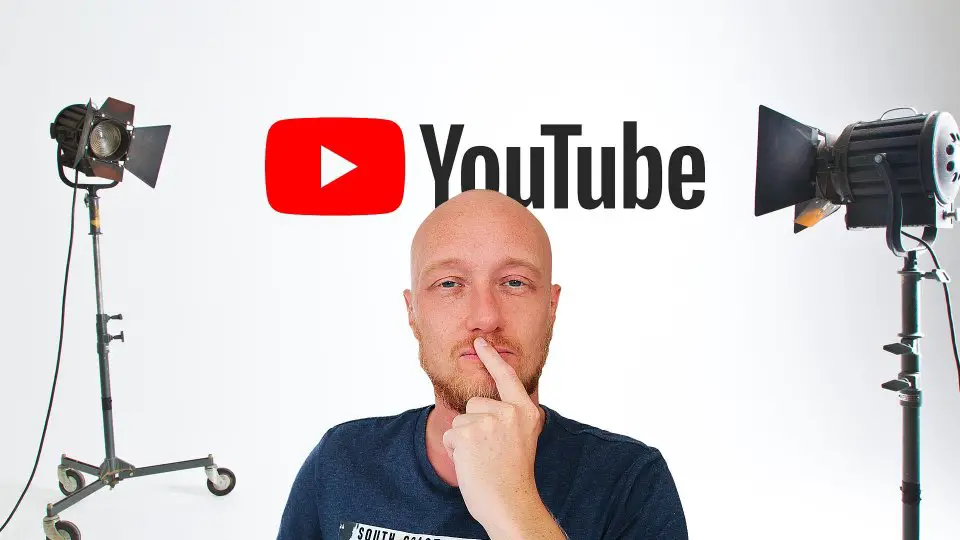 Absolutely not! 2023 is perfect to start a new YouTube channel. In this article I tell you exactly why. You might think that YouTube is ...
Read article