How to rank YouTube videos in 2024: case study
I can tell you how to rank in 2024, but why don't we take a practical approach?
A case study in which I show you EXACTLY how to rank videos on YouTube with a real life example from my own YouTube channel where I went for the jugular.

Too often I made videos that I sunk a lot of time in and nobody watched them.
People weren't interested, not searching for these kinds of videos or the competition was too fierce (so I had no chance in ranking for them).
Since I started to respect my limited amount of time more, I gained better results.

The basics for ranking on YouTube I explain in this article: "YouTube ranking factors 2024"
This case study expands on the knowledge in this article.


The premise
A couple of times I saw in my keyword research software the term 'free DAW' as suggestion for my videos.
A DAW (Digital Audio Workstation) is software to make music.
But I didn't want to make the video because it's a lot of work to research.
I need to test all the software packages, make screen recordings and write a story about them.
On top of that, all free software has major limitations, you get what you pay for.
If only I had paid attention to the search term…

Via my YouTube Analytics I saw one channel driving an incredible amount of traffic towards my 'best DAW for beginners' video (via the suggested algorithm).
When I clicked on the video my jaw dropped.

The channel was 6 months old, had 1000 subscribers, 5 videos with no views and 1 video about free DAWs with almost a 100.000 views. The video was only 3 months old.
When I typed in 'free DAW', the video ranked first in the search results (weighted and unweighted).

Over the course of a few days I followed the video closely, and saw the video attracting a whopping 1000 views a day, and the channel gaining 500 subscribers over the last month alone.
That is huge for a channel that size!

What is going on here?

Someone started a YouTube channel and stumbled by accident on a niche (I think).
There were only a handful of videos about the subject.
High search volume + low competition = superb view count!

It dawned on me, when you start producing, you start with a free alternative and later switch to paid software.
This was an ideal video for a beginner music producer and 100% up my alley (I target beginner music producers).
I want to have those views!

I decided to make the video after all.
I wanted to steal his views and become the number one video when you type in 'free daw'.
I'm going after the views, not with a gun, but with 10 canons!


How outrank the competition on YouTube
1. More watch time minutes
In order to rank I need to have more watch time minutes on the video.
I can do that by making a longer video with more content.
He had 10 products, I'll do a video with 15.

His video was 12 minutes, mine needs to be at least 15 - 20 minutes.
The audience retention may be lower at the end of the video, but the watch time minutes are more important.
To reach the desired video length I have to go deeper into the specifics of every piece of software.


2. Improve audience retention
To improve audience retention I'll put a table of contents in the description (just like he did).


3. Ranking in suggested
In order to trigger the suggested algorithm I'm going to use the same or somewhat the same title and the same tags


4. Hook
I sat down to write, rewrite and rewrite again a compelling intro (his intro was extraordinarily good).


5. Exploit weak spots
I noticed that he was a bit sloppy in his research, and some software he didn't even show, and just talk about it.
So I'm going to show every software package and tell a little story about it with the pros and cons.
So, even though someone watched the other video, my video has more value.


6. Higher CTR: good Thumbnail
I Make a thumbnail that is more compelling to click than his. So I have to do comparison tests by letting friends looking at both thumbnails and see which one is more enticing to click, so I have a higher CTR.
I also ask my audience on the community tab which thumbnail is best.


7. Ranking in YouTube search
In order to be searchable, the video needs to be littered with the keywords: best, free, DAW, software, music production and all the names of the software need to be mentioned multiple times.
The video I'm trying to "steal" does a very bad job in the keywords department, I can do better.
[AD3]
I'm going to add English subtitles, so YouTube knows exactly what the video is about.
Mostly because the word 'DAWs is automatically transcribed as 'doors'.
I want people to find me under 'DAWs, with subtitles I can correct that.

In this article: "How to rank #1 in YouTube search results" I tell you exactly how to rank in YouTube Search.


8. More videos = more opportunities
I'll make more than one video.
I'll go after this video with heavy artillery.
At the end of each video I'll do a hand off to the next episode by adding an end screen.
I'll link every episode in the description of the video.
If you search for 'free DAW' you'll see 3 of my videos and just one of his.


9. Use playlists
I'll make an official playlist (not a regular one), so the next video in the list is on top of the suggestions for the viewer.
This way I can boost session watch time.
The name of the playlist also contains 'free DAW' so the playlist can also be found in search.


10. reuse content
I also reuse the content for a couple of 1-software-package-per-videos.
I'll make a big compilation video of 30 minutes with all the software-package-per-videos.
I also make a top 5 video with the best software packages.

The format of the videos (15 DAWs vs top 5) is different enough to have both value, the first one talks about 15 daws in no particular order, the second has only the 5 best.

But the videos are the same enough to partly reuse the content (I only have to research one time and I have to capture all the footage of the software just one time).
I have 8 videos about the subject instead of just one.
I reuse the text of the script for my website to fill with multiple blog articles about the subject.
I'll reuse the content of the script for my free ebook and add some information (so it has some added value to the video) .
11. Do not send people away
I'm not going to send people away via a hyperlink.
YouTube punishes you by lowering your ranking if you send people away.
As enticing it may sound to link all the DAWs in the description, I'm not going to do that.
I could link my ebook or make a free checklist if you subscribe to my mailing list, but I'm not going to do that.

I'm asking for engagement. I'll ask to put in the comments what their favorite free DAW is.
I also will put a poll in the video.
Hopefully the amount of engagement will surpass the other video.


Did I steal the crown?
Yes and no …
I didn't manage to rank above his video in ranking as of this writing, the video had simply a reputation that was too good.

But my efforts where not entirely in vain.
I ranked for "best free DAW" on spot number 3, 4, 12, 16 and 25 for several videos and my playlist on a non-weighted browser.
I also show up next to the video of my competition as suggested and get a lot of traffic from his video.

Due to my multiple-video approach I have more than one video that is doing extremely well.
Three of these videos are about to walk into my top-10 best videos of all time.

All my free DAW videos combined get me more views than his one video, because I cater different needs.


Conclusion
It depends on how you measure success if I succeeded in my quest.

The lesson you can learn from this case study, is that it is entirely possible to have a "viral" hit with a small channel.
The video contents "just" needs to be super duper good.

The other lesson you can take from this: even if you know what you are doing, it's not a guarantee that you will succeed.
This keeps things exciting at all times, even for a big YouTuber.
When you are serious about YouTube and want to take it to the next level, take a look at my video training program: Viral Strategy.
The program takes you step-by-step through the process of getting views, subscribers and going viral.

For new creators I included a module that guides you step-by-step through the process of starting, creating and setting up a YouTube channel.
Worth reading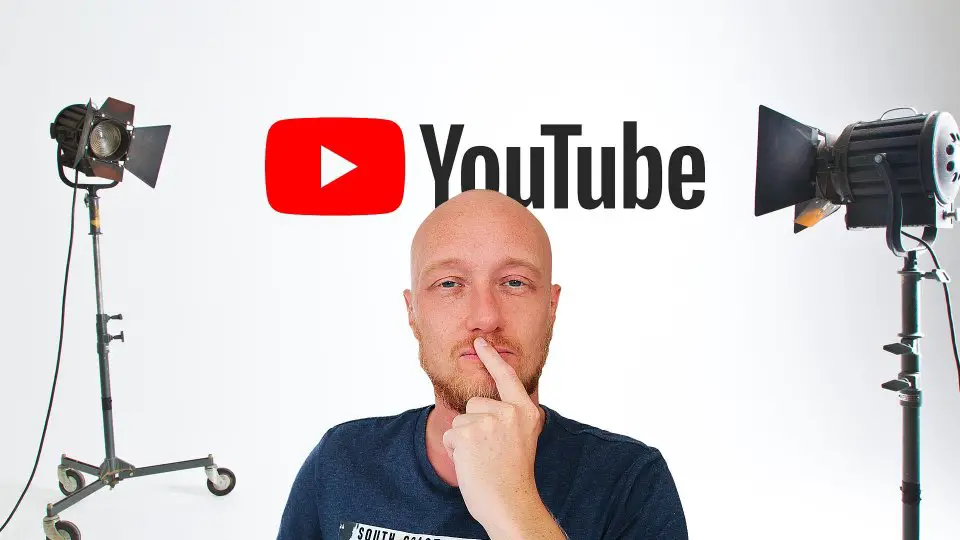 Absolutely not! 2024 is perfect to start a new YouTube channel. In this article I tell you exactly why. You might think that YouTube is ...
Read article