Views on a YouTube video decreasing? 2 ways to fix it!
The views on your video are going down, but you didn't do anything.
I'll explain what happens, 2 techniques to fix this and I'm going to apply one of these to one my own videos.
I also share you the results as proof of this technique.
 
I know the feeling.
Especially when it's a video that generates a lot a views.
It feels like the ground falls out from underneath your feet.
Take a breath, you are not the first YouTuber that this happens to, and certainly you are not going to be the last.

There is actually something you can do about it.




Why my video views are decreasing on YouTube?
Assuming you make evergreen content, there are basically 2 causes for this downfall depending on different traffic sources:
 Search: you got bumped off your ranking position
 Suggested: YouTube suggests other videos.
But there is something we can do about both of these cases.
 
Let's first take a closer look at what happens, so you can understand what is going on.
So you know better what to do about it, and my suggested solution makes much more sense.
 
Like I explained in my YouTube video about the YouTube algorithm, the algorithm promotes your video to a bigger group of viewers when your:

 Click Through Rate is good
 Watch Time is good and
 Average Percentage Viewed is good
But the same happens also backwards.
 
This can be due to the algorithm suggesting the video to the wrong potential viewers too many times and therefore the views on your decline.
With a small channel, you have little channel authority so the algorithm doesn't try as much compared to a big channel.
But since a lot of creators are quick to blame the algorithm, it could be your fault. Let's look what we can do about it.
 
It could be that you are not clear to the algorithm what the video is about.
Are your title (watch video about writing viral titles) and thumbnail (watch video about clickable thumbnails) on point?
A lot of creators still refuse to fill out their video description (watch video about video descriptions), the most underutilized YouTube SEO technique, but spend hours on their tags which don't work (opens article about tags).
 
A sudden decline can be because viewers are suddenly not into the topic of video anymore (this happens a lot with trends, viral videos and news).
Your Click Through Rate becomes low and YouTube stops promoting the video.
This is why it is so important create evergreen content (opens article).
 
When this is not the case, there are basically 2 causes for this downfall depending on different traffic sources.
You can find the traffic sources in your YouTube Analytics.

If you are new to YouTube Analytics or find it overwhelming, watch my YouTube Analytics basics tutorial.




Sudden decline with YouTube search
When your main traffic source is YouTube Search, you are probably kocked off your current position in the ranking by another creator.
This can happen for a couple of reasons:

 their video is newer (YouTube prefers newer content)
 their CTR is higher than yours
 their Watch time is longer than yours
 all of the above
Remember my algorithm 101 video?
YouTube wants to sell ads, it ranks the videos that keeps viewers longer on the platform so they can sell more ads.

Example: DAW video
This happened to me with a video called "best DAW for music production" (DAW = music production software).
I was ranking #1 for 2 years for the search term: "Best DAW".
I was surpassed by two creators, at the moment of writing I was 3rd.
 
Looking at their videos:

 their video is newer (and probably has updated info)
 their CTR could be higher (but looking at the thumbnail of the 2nd video, that is not the case)
 their videos are respectively 13 and 14 minutes (mine is only 9 minutes), so their Watch Time is longer than mine.

I was dethroned based on new-ness and watch time.




Sudden decline with Suggested
When your main traffic source is suggested, something else is probably going on.
 
Again, remember my algorithm 101 video?
YouTube wants to sell ads, so it suggests the videos that keeps viewers longer on the platform.

The algorithm figures out the most optimal path of videos for viewers to follow.

Part of this path you can see in your YouTube Analytics:

suggested-videos per video basis:
(YouTube Studio -> Content -> [your video] -> Analytics -> tab: reach -> sec-tion: "Traffic source: Suggested videos")

top suggested-videos over the whole channel:
(YouTube Studio -> Analytics -> tab: reach -> section: "Traffic source: Sug-gested videos")

viewers-watched-also
(YouTube Studio -> Analytics -> tab: Audience -> section: "Other videos that your audience watched")

This path changes all the time, because new videos are uploaded every day.
So it could be that suddenly your video isn't included in YouTube's optimal path anymore.
But there is a way to "re-program" this path with a little trick.

How to do that? I'll tell in you in a minute.




Don't put all your eggs in one basket
On most YouTube channels the majority of their views come from 1, 2 or 3 videos.
Those videos drive the most growth on the channel.
 
This is dangerous, because you put all your eggs in one (or 2 or 3) basket(s), because if one of those videos goes down, it will take the whole channel down.
You will lose most of your views and your growth.
So try to make multiple videos that perform well, so you'll spread the risk.
Maybe you can make videos around the same topic of well performing video(s), this also might also trigger suggested algorithm.

How to fix the YouTube video views going down problem?
Assuming you made evergreen content, you can make another video similar in topic that can serve as a replacement or follow up.
What you should do depends on the (type of) video.
Replacing a video
If I want to take my spot back for my DAW video, I would make a replacement video.
The reason why I choose to replace the video is because some information in the video is outdated.
To indicate the "newness" of the video I would add the year to the title in the new video.
 
I would make a replacement video with the same title, that is at least 15 minutes long (longer than the competition I have to beat).
 
I would update the thumbnail a bit, but not much.
I would change it, so viewers can see it is another video (to avoid confusion), but I wouldn't change it too much, because I know that viewers click on this thumbnail.
This is why I always keep the source files for the thumbnails, so I can change elements of the thumbnail later.
 
I have some reputation in the algorithm around these search keywords and title.
I know that I can rank for these search terms, because I've done it in the past.
 
I would never delete a video from my YouTube channel (or set it to private) because it deducts the Watch Time for that video on the channel.
Watch Time is pure channel authority (=ranking juice), so I don't want to miss this.
 
If you want "delete" the "old" video, just add the year of last year to the title.
Nobody will click on it anymore.

But do this after you see that your new video is performing well.




Follow up video
With another video on my Social Video Plaza channel of which the views went down, I took a slightly different approach. (I call this video: Video A).

I made an extension of this video to complement the existing video (I call this video B).
You can find video ideas in the suggested-videos section and
Other-videos-that-your-audience-watched in YouTube Analytics.
You can also use the keywords of Video A as inspiration.

I'm trying to trigger the suggested algorithm to get the CTR back up, after all, viewers who are interested in Video A might be interested in Video B.
 
It is important to be quick … very quick, once this negative trend starts, it is harder to stop it the longer you wait.
I want to stop this downfall before Video A hits zero views a day.

What I did:

  titled the video with one of the top ranking keywords of Video A (I know I can rank for these keywords).
 I put both videos in a playlist with another related video (make only playlists of at least 3 videos, otherwise it is hardly a playlist that viewers want to watch).
 I put a link to Video B in the video description of Video A (and vice versa).
 I put a link to Video B as a pinned comment of Video A (and vice versa).
 I refer in the end screen of Video B back to Video A (you can also choose to refer to the created playlist).

Hopefully a lot of viewers will follow the path of the breadcrumbs that I've laid out, so the suggested algorithm or the home algorithm picks it up.




Results
The first signs after 9 days look pretty promising.
I've stopped the downfall completely!
I'm not on the highest point yet from which the views started dropping.
But I count this as a win in my book.
 
If it holds up?
Only time will tell!
It can take 3 months for a new video on a new channel to gain some traction.
 
Especially on a small channel it can take days or weeks for YouTube to figure out the most optimal path for viewers, because there are not much views on a small channel.
 
In all honesty, the fact that you release a video at all gives other videos on the channel a tiny bump in views, including the video that went down.
This might be enough, even more so when you release 2 videos in rapid succession (the second video can be unrelated in topic).
I did this in this case to increase the chances of success.
 
Also, this trick works better on a bigger channel than a small channel.
Simply because the algorithm has more data to learn from.
If you have 100 views a day, and 3 viewers are clicking over, the algorithm might not recognize a pattern because it might be lost in the noise.
Is it a pattern or a coincidence?
But when you have 100.000 views a day and 3000 viewers click over, that is a clear pattern that the algorithm can't ignore.
 
I hope this was useful.
To learn more about the YouTube algorithms, I highly suggest to check out the videos in my playlist on my YouTube channel about the YouTube algorithms.

When you are serious about YouTube and want to take it to the next level, take a look at my video training program: Viral Strategy.
The program takes you step-by-step through the process of getting views, subscribers and going viral.

For new creators I included a module that guides you step-by-step through the process of starting, creating and setting up a YouTube channel.
Share this article
If you took value from this article, please share it on social media.


Website url:

Author
Dexxter Clark
YouTube consultant
Read more about the author
Book a YouTube consultation
Worth reading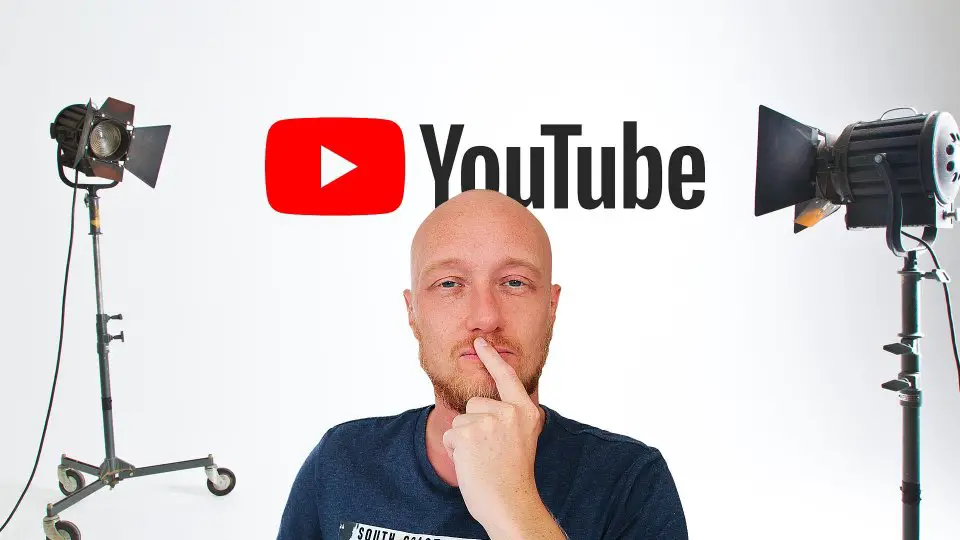 Absolutely not! 2023 is perfect to start a new YouTube channel. In this article I tell you exactly why. You might think that YouTube is ...
Read article